Today I'm at the University of Edinburgh Principal's Teaching Award Scheme Forum 2016: Rethinking Learning and Teaching Together, an event that brings together teaching staff, learning technologists and education researchers to share experience and be inspired to try new things and to embed best practice in their teaching activities.
I'm here partly as my colleague Louise Connelly (Vet School, formerly of IAD) will be presenting our PTAS-funded Managing Your Digital Footprint project this afternoon. We'll be reporting back on the research, on the campaign, and on upcoming Digital Foorprints work including our forthcoming Digital Footprint MOOC (more information to follow) and our recently funded (again by PTAS) project: "A Live Pulse: YikYak for Understanding Teaching, Learning and Assessment at Edinburgh.
As usual, this is a liveblog so corrections, comments, etc. welcome. 
Velda McCune, Deputy Director of the IAD who heads up the learning and teaching team, is introducing today:
Welcome, it's great to see you all here today. Many of you will already know about the Principal's Teaching Award Scheme. We have funding of around £100k from the Development fund every year, since 2007, in order to look at teaching and learning – changing behaviours, understanding how students learn, investigating new education tools and technologies. We are very lucky to have this funding available. We have had over 300 members of staff involved and, increasingly, we have students as partners in PTAS projects. If you haven't already put a bid in we have rounds coming up in September and March. And we try to encourage people, and will give you feedback and support and you can resubmit after that too. We also have small PTAS grants as well for those who haven't applied before and want to try it out.
I am very excited to welcome our opening keynote, Paul Ashwin of Lancaster University, to kick off what I think will be a really interesting day!
Why would going to university change anyone? The challenges of capturing the transformative power of undergraduate degrees in comparisons of quality  – Professor Paul Ashwin
What I'm going to talk about is this idea of undergraduate degrees being transformative, and how as we move towards greater analytics, how we might measure that. And whilst metrics are flawed, we can't just ignore these. This presentation is heavily informed by Lee Schumers work on Pedagogical Content Knowledge, which always sees teaching in context, and in the context of particular students and settings.
People often talk about the transformative nature of what their students experience. David Watson was, for a long time, the President for the Society of Higher Education (?) and in his presidential lectures he would talk about the need to be as hard on ourselves as we would be on others, on policy makers, on decision makers… He said that if we are talking about education as educational, we have to ask ourselves how and why this transformation takes place; whether it is a planned transformation; whether higher education is a nesseccary and/or sufficient condition for such transformations; whether all forms of higher education result in this transformation. We all think of transformation as important… But I haven't really evidenced that view…
The Yerevan Communique: May 2015 talks about wanting to achieve, by 2020, a European Higher Education area where there are common goals, where there is automatic recognition of qualifictions and students and graduates can move easily through – what I would characterise is where Bologna begins. The Communique talks about higher education contributing effectively to build inclusive societies, found on democratic values and human rights where educational opportunities are part of European Citizenship. And ending in a statement that should be a "wow!" moment, valuing teaching and learning. But for me there is a tension: the comparability of undergraduate degrees is in conflict with the idea of transformational potential of undergraduate degrees…
Now, critique is too easy, we have to suggest alternative ways to approach these things. We need to suggest alternatives, to explain the importance of transformation – if that's what we value – and I'll be talking a bit about what I think is important.
Working with colleagues at Bath and Nottingham I have been working on a project, the Pedagogic Quality and Inequality Project, looking at Sociology students and the idea of transformation at 2 top ranked (for sociology) and 2 bottom ranked (for sociology) universities and gathered data and information on the students experience and change. We found that league tables told you nothing about the actual quality of experience. We found that the transformational nature of undergraduate degrees lies in changes in students sense of self through their engagement with discplinary knowledge. Students relating their personal projects to their disciplines and the world and seeing themselves implicated in knowledge. But it doesn't always happen – it requires students to be intellectually engaged with their courses to be transformed by it.
To quote a student: "There is no destination with this discipline… There is always something further and there is no point where you can stop and say "I understaood, I am a sociologist"… The thing is sociology makes you aware of every decision you make: how that would impact on my life and everything else…" And we found the students all reflecting that this idea of transformation was complex – there were gains but also losses. Now you could say that this is just the nature of sociology…
We looked at a range of disciplines, studies of them, and also how we would define that in several ways: the least inclusive account; the "watershed" account – the institutional type of view; and the most inclusive account. Mathematics has the most rich studies in this area (Wood et al 2012) where the least inclusive account is "Numbers", watershed is "Models", most inclusive is "approach to life". Similarly Accountancy moves from routine work to moral work; Law from content to extension of self; Music from instrument to communicating; Geograpy is from general world to interactions; Geoscience is from composition of earth – the earth, to relations earth and society. Clearly these are not all the same direction, but they are accents and flavours of the same time. We are going to do a comparison next year on chemistry and chemical engineering, in the UK and South Africa, and actually this work points at what is particular to Higher Education being about engaging with a system of knowledge. Now, my colleague Monica McLean would ask why that's limited to Higher Education, couldn't it apply to all education? And that's valid but I'm going to ignore it just for now!
Another students comments on transformation of all types, for example from wearing a tracksuit to lectures, to not beginning to present themselves this way. Now that has nothing to do with the curriculum, this is about other areas of life. This student almost dropped out but the Afro Carribean society supported and enabled her to continue and progress through her degree. I have worked in HE and FE and the way students talk about that transformation is pretty similar.
So, why would going to university change anyone? It's about exposure to a system of knowledge changing your view of self, and of the world. Many years ago an academic asked what the point of going to university was, given that much information they learn will be out of date. And the counter argument there is that engagement with seeing different perspectives, to see the world as a sociologist, to see the world as a geographer, etc.
So, to come back to this tension around the comparability of undergraduate degrees, and the transformational potential of undergraduate degrees. If we are about transformation, how do we measure it? What are the metrics for this? I'm not suggesting those will particularly be helpful… But we can't leave metrics to what is easy to gather, we have to also look at what is important.
So if we think of the first area of compatibility we tend to use rankings. National and international higher education rankings are a dominant way of comparing institutions' contributions to student success. All universities have a set of figures that do them well. They have huge power as they travel across a number of contexts and audiences – vice chancellors, students, departmental staff. It moves context, it's portable and durable. It's nonsense but the strength of these metrics is hard to combat. They tend to involved unrelated and incomparable measures. Their stability reinforces privilege – higher status institutions tend to enrol a much greated proportion of privileged students. You can have some unexpected outcomes but you have to have Oxford, Cambridge, Edinburgh, UCL, Imperial all near the top then your league table is rubbish… Because we already know they are the good universities… Or at least those rankings reinforce the privilege that already exists, the expectations that are set. They tell us nothing about transformation of students. But are skillful performances shaped by generic skills or students understanding of a particular task and their interactions with other people and things?
Now the OECD has put together a ranking concept on graduate outcomes, the AHELO, which uses tests for e.g. physics and engineering – not surprising choices as they have quite international consistency, they are measurable. And they then look at generic tests – e.g a deformed fish is found in a lake, using various press releases and science reports write a memo for policy makers. Is that generic? In what way? Students doing these tests are volunteers, which may not be at all representative. Are the skills generic? Education is about applying a way of thinking in an unstructured space, in a space without context. Now, the students are given context in these texts so it's not a generic test. But we must be careful about what we measure as what we measure can become an index of quality or success, whether or not that is actually what we'd want to mark up as success. We have strategic students who want to know what counts… And that's ok as long as the assessment is appropriately designed and set up… The same is true of measures of success and metrics of quality and teaching and learning. That is why I am concerned by AHELO but it keeps coming back again…
Now, I have no issue with the legitimate need for comparison, but I also have a need to understand what comparisons represent, how they distort. Are there ways to take account of students' transformation in higher education?
I've been working, with Rachel Sweetman at University of Oslo, on some key characteristics of valid metrics of teaching quality. For us reliability is much much more important than availability. So, we need ways to assess teaching quality that:
are measures of the quality of teaching offered by institutions rather than measures of institutional prestige (e.g. entry grades)
require improvements in teaching practices in order to improve performance on the measures
as a whole form a coherent set of metrics rather than a set of disparate measures
are based on established research evidence about high quality teaching and learning in higher education
reflect the purposes of higher education.
We have to be very aware of Goodhearts' rule that we must be wary of any measure that becomes a performance indicator.
I am not someone with a big issue with the National Student Survey – it is grounded in the right things but the issue is that it is run each year, and the data is used in unhelpful distorted ways – rather than acknowledging and working on feedback it is distorting. Universities feel the need to label engagement as "feedback moments" as they assume a less good score means students just don't understand when they have that feedback moment.
Now, in England we have the prospect of the Teaching Excellence Framework English White Paper and Technical Consultation. I don't think it's that bad as a prospect. It will include students views of teaching, assessment and academic support from the National Student Survey, non completion rates, measures over three years etc. It's not bad. Some of these measures are about quality, and there is some coherence. But this work is not based on established research evidence… There was great work here at Edinburgh on students learning experiences in UK HE, none of that work is reflected in TEF. If you were being cynical you could think they have looked at available evidence and just selected the more robust metrics.
My big issue with Year 2 TEF metrics are how and why these metrics have been selected. You need a proper consultation on measures, rather than using the White Paper and Technical Consultation to do that. The Office for National Statistics looked at measures and found them robust but noted that the differences between institutions scores on the selected metrics tend to be small and not significant. Not robust enough to inform future work according to the ONS. It seems likely that peer review will end up being how we differentiate between institution.
And there are real issues with TEF Future Metrics… This comes from a place of technical optimism that if you just had the right measures you'd know… This measure ties learner information to tax records for "Longitudinal Education Outcomes data set" and "teaching intensity". Teaching intensity is essentially contact hours… that's game-able… And how on earth is that about transformation, it's not a useful measure of that. Unused office hours aren't useful, optional seminars aren't useful…  Keith Chigwell told me about a lecturer he knew who lectured a subject, each week fewer and fewer students came along. The last three lectures had no students there… He still gave them… That's contact hours that count on paper but isn't useful. That sort of measure seems to come more from ministerial dinner parties than from evidence.
But there are things that do matter… There is no mechanism outlines for a sector-wide discussion of the development of future metrics. What about expert teaching? What about students relations to knowledge? What about the first year experience – we know that that is crucial for student outcomes? Now the measures may not be easy, but they matter. And what we also see is the Learning Gains project, but they decided to work generically, but that also means you don't understand students particular engagement with knowledge and engagement. In generic tests the description of what you can do ends up more important than what you actually do. You are asking for claims for what they can do, rather than performing those things. You can see why it is attractive, but it's meaningless, it's not a good measure of what Higher Education can do.
So, to finish, I've tried to put teaching at the centre of what we do. Teaching is a local achievement – it always shifts according to who the students are , what the setting is, and what the knowledge is. But that also always makes it hard to capture and measure. So what you probably need is a lot of different imperfect measures that can be compared and understood as a whole. However, if we don't try we allow distorting measures, which reinforce inequalities, to dominate. Sometimes the only thing worse than not being listened to by policy makers, is being listened to them. That's when we see a Frankenstein's Monster emerge, and that's why we need to recognise the issues, to ensure we are part of the debate. If we don't try to develop alternative measures we leave it open to others to define.
Q&A
Q1) I thought that was really interesting. In your discussion of transformation of undergraduate students I was wondering how that relates to less traditional students, particularly mature students, even those who've taken a year out, where those transitions into adulthood are going to be in a different place and perhaps where critical thinking etc. skills may be more developed/different.
A1) One of the studies I talked about was London Metropolitan University has a large percentage of mature students… And actually there the interactions with knowledge really did prove transformative… Often students lived at home with family whether young or mature students. That transformation was very high. And it was unrelated to achievements. So some came in who had quite profound challenges and they had transformation there. But you have to be really careful about not suggesting different measures for different students… That's dangerous… But that transformation was there. There is lots of research that's out there… But how do we transform that into something that has purchase… recognising there will be flaws and compromises, but ensuring that voice in the debate. That it isn't politicians owning that debate, that transformations of students and the real meaning of education is part of that.
Q2) I found the idea of transformation that you started with really interesting. I work in African studies and we work a lot on decolonial issues, and of the need to transform academia to be more representative. And I was concerned about the idea of transformation as a decolonial type issue, of being like us, of dressing like that… As much as we want to challenge students we also need to take on and be aware of the biases inherent in our own ways of doing things as British or Global academics.
A2) I think that's a really important question. My position is that students come into Higher Education for something. Students in South Africa – and I have several projects there – who have nowhere to live, have very little, who come into Higher Education to gain powerful knowledge. If we don't have access to a body of knowledge, that we can help students gain access to and to gain further knowledge, then why are we there? Why would students waste time talking to me if I don't have knowledge. The world exceeds our ability to know it, we have to simplify the world. What we offer undergraduates is powerful simplifications, to enable them to do things. That's why they come to us and why they see value. They bring their own biographies, contexts, settings. The project I talked about is based in the work of Basil Bernstein who argues that the knowledge we produce in primary research… But when we design curriculum it isn't that – we engage with colleagues, with peers, with industry… It is transformed, changed… And students also transform that knowledge, they relate it to their situation, to their own work. But we are only a valid part of that process if we have something to offer. And for us I would argue it's the access to body of knowledge. I think if we only offer process, we are empty.
Q3) You talked about learning analytics, and the issues of AHELO, and the idea of if you see the analytics, you understand it all… And that concept not being true. But I would argue that when we look at teaching quality, and a focus on content and content giving, that positions us as gatekeepers and that is problematic.
A3) I don't see knowledge as content. It is about ways of thinking… But it always has an object. One of the issues with the debate on teaching and learning in higher education is the loss of the idea of content and context. You don't foreground the content, but you have to remember it is there, it is the vehicle through which students gain access to powerful ways of thinking.
Q4) I really enjoyed that and I think you may have answered my question.. But coming back to metrics you've very much stayed in the discipline-based silos and I just wondered how we can support students to move beyond those silos, how we measure that, and how to make that work.
A4) I'm more course than discipline focused. With the first year of TEF the idea of assessing quality across a whole institution is very problematic, it's programme level we need to look at. inter-professional, interdisciplinary work is key… But one of the issues here is that it can be implied that that gives you more… I would argue that that gives you differently… It's another new way of seeing things. But I am nervous of institutions, funders etc. who want to see interdisciplinary work as key. Sometimes it is the right approach, but it depends on the problem at hand. All approaches are limited and flawed, we need to find the one that works for a given context. So, I sort of agree but worry about the evangelical position that can be taken on interdisciplinary work which is often actually multidisciplinary in nature – working with others not genuinely working in an interdisciplinary way.
Q5) I think to date we focus on objective academic ideas of what is needed, without asking students what they need. You have also focused on the undergraduate sector, but how applicable to the post graduate sector?
A5) I would entirely agree with your comment. That's why pedagogic content matters so much. You have to understand your students first, as well as then also understanding this body of knowledge. It isn't about being student-centered but understanding students and context and that body of knowledge. In terms of your question I think there is a lot of applicability for PGT. For PhD students things are very different – you don't have a body of knowledge to share in the same way, that is much more about process. Our department is all PhD only and there process is central. That process is quite different at that level… It's about contributing in an original way to that body of knowledge as its core purpose. That doesn't mean students at other levels can't contribute, it just isn't the core purpose in the same way.
Parallel Sessions from PTAS projects: Social Media – Enhancing Teaching & Building Community? – Sara Dorman, Gareth James, Luke March
Gareth: It was mentioned earlier that there is a difference between the smaller and larger projects funded under this scheme – and this was one of the smaller projects. Our project was looking at whether we could use social media to enhance teaching and community in our programmes but in wider areas. And we particularly wanted to look at the use of Twitter and Facebook, to engage them in course material but also to strengthen relationships. So we decided to compare the use of Facebook used by Luke March in Russian Politics courses, with the use of Twitter and Facebook  in African Politics courses that Sara and I run.
So, why were we interested in this project? Social media is becoming a normal area of life for students, in academic practice and increasingly in teaching (Blair 2013; Graham 2014). Twitter increasingly used, Facebook well established. It isn't clear what the lasting impact of social media would be but Twitter especially is heavily used by politicians, celebrities, by influential people in our fields. 2014 data shows 90% of 18-24 year olds regularly using social media. For lecturers social media can be an easy way to share a link as Twitter is a normal part of academic practice (e.g. the @EdinburghPIR channel is well used), keeping staff and students informed of events, discussion points, etc. Students have also expressed interest in more community, more engagement with the subject area. The NSS also shows some overall student dissatisfaction, particularly within politics. So social media may be a way to build community, but also to engage with the wider subject. And students have expressed preference for social media – such as Facebook groups – compared to formal spaces like Blackboard Learn discussion boards. So, for instance, we have a hashtag #APTD – the name of one of our courses – which staff and students can use to share and explore content, including (when you search through) articles, documents etc. shared since 2013.
So, what questions did we ask? Well we wanted to know:
Does social media facilitate student learning and enhance the learning experience?
Does social media enable students to stay informaed?
Does it facilitate participation in debates?
Do they feel more included and valued as part of the suject area?
Is social media complementary to VLEs like Learn?
Which medium works best?
And what disadvantages might there be around using these tools? \
We collected data through a short questionnaire about awareness, usage, usefulness. We designed just a few questions that were part of student evaluation forms. Students had quite a lot to say on these different areas.
So, our findings… Students all said they were aware of these tools. There was slightly higher levels of awareness among Facebook users, e.g. Russian Politics for both UG and PG students. Overall 80% said they were aware to some extent. When we looked at usage – meaning access of this space rather than necessarily meaningful engagement – we felt that usage of course materials on Twitter and Facebook does not equal engagement. Other studies have found students lurking more than posting/engaging directly. But, at least amongst our students (n=69), 70% used resources at least once. Daily usage was higher amongst Facebook users, i.e. Russian Politics. Twitter more than twice as likely to have never been used.
We asked students how useful they found these spaces. Facebook was seen as more useful than Twitter. 60% found Facebook "very" or "somewhat useful". Only a third described Twitter as "somewhat useful" and none said "very useful". But there were clear differences between UG and PG students. UG students were generally more positive than PG students. They noted that it was useful and interesting to keep up with news and events, but not always easy to tie that back to the curriculum. Students claimed it "interesting" a lot – for instance comparing historical to current events. More mixed responses included that there was plenty of material on Learn, so didn't use FB or Twitter. Another commented they wanted everything on Learn, in one place. One commented they don't use Twitter so don't want to follow the course there, would prefer Facebook or Learn. Some commented that too many posts were shared, information overload. Students thought some articles were random, couldn't tell what was good and what was not.
A lot of these issues were also raised in focus group discussions. Students do appreciate sharing resources and staying informed, but don't always see the connection to the course. They recognise potential for debate and discussion but often it doesn't happen, but when it does they find it intimidating for that to be in a space with real academics and others, indeed they prefer discussion away from tutors and academics on the course too. Students found Facebook better for network building but also found social vs academic distinction difficult. Learn was seen as academic and safe, but also too clunky to navigate and engage in discussions. Students were concerned others might feel excluded. Some also commented that not liking or commenting could be hurtful to some. One student comments "it was kind of more like the icing than the cake" – which I think really sums it up.
Students commented that there was too much noise to pick through. And "I didn't quite have the know-how to get something out of". "I felt a bit intimidated and wasn't sure if I should join in". others commented only using social media for social purpose – that it would be inappropriate to engage with academics there.  Some saw Twitter as a professional, Facebook as social.
So, some conclusions…
It seems that Facebook is more popoular with students than Twitter, seen as better for building community. Some differences between UG and PG students, with UG more interested. Generally less enthusiasm than anticiapted. Students were interested in nd aware of benefits of joining in discussions but also wary of commenting too much in "public". This suggests that we need to "build community" in order for the "community building" tools to really works.
There is also an issue of lack of integration between FB, Twitter and Learn. Many of our findings reflect others, for instance Matt Graham in Dundee – who saw potential for HE humanities students. Facebook was particularly popular for their students than Twitter. He looked more at engagement and saw some students engaging more deeply with the wider African knowledge. But one outcome was that student engagement did not occur or engage sustainably without some structure – particular tasks and small nudges, connected to Learning Outcomes, flagging clear benefits at beginning, and that students should take a lead in creating groups – which came out of our work too – also suggested.
There are challenges here: inappropriate use, friending between staff and students for instance. Alastair Blair notes in an article that the utility of Twitter, despite the challenge, cannot be ignored. For academics thinking about impact it is important, but also for students it is important for alignment with wider subject area that moves beyond the classroom.
Our findings suggest that there is no need to rush into social media. But at the same time Sara and I still see benefits for areas like African Studies which is fast moving and poorly covered in the mainstream media. But the idea of students wanting to be engaged in the real world was clearly not carried through. Maybe more support and encouragement is needed for students – and maybe for staff too. And it would be quite interesting to see if and how students experiences of different politics and events – #indyref, #euref, etc. differ. Colleagues are considering using social media in a course on the US presidential election, might work out differently as students may be more confident to discuss these. The department has also moved forward with more presences for staff and students, also alumni.
Closing words from Matt Graham that encouraging students to question and engage more broadly with their subject is a key skill.
Q&A
Q1) What sort of support was in place, or guidelines, around that personla/academic identity thing?
A1) Actually none. We didn't really realise this would happen. We know students don't always engage in Learn. We didn't really fully appreciate how intimidating students really found this. I don't think we felt the need to give guidelines…
A1 – SD) We kind of had those channels before the course… It was organic rather than pedagogic…
Q1) We spoke to students who wanted more guidance especially for use in teaching and learning.
A1 – SD) We did put Twitter on the Learn page… to follow up… Maybe as academics we are the worst people to understand what students would do… We thought they would engage…
Q1) Will you develop guidelines for other courses…
A1) And a clearer explanation might encourage students to engage a bit more… Could be utility in doing some of that. University/institution wise there is cautious adoption and you see guidance issued for staff on using these things… But wouldn't want overbearing guidance there.
Q1) We have some guidance under CC licence that you can use, available from Digital Footprints space.
Q2) Could you have a safer filtered space for students to engage. We do writing courses with international PG students and thought that might be useful to have social media available there… But maybe it will confuse them.
A2) There was a preference for a closed "safer" environment, talking only to students in their own cohort and class. I think Facebook is more suited to that sort of thing, Twitter is an open space. You can create a private Facebook group… One problem with Russian Politics was that they have a closed group… But had previous cohorts and friends of staff…
A2 – SD) We were trying to include students in real academia… Real tensions there over purpose and what students get out of it… The sense of not knowing… Some students might have security concerns but think it was insecurity in academic knowledge. They didn't see themselves as co-producers. That needs addressing…
A2) Students being reluctant to engage isn't new, but we thought we might have more engagement in social media. Now this was the negative side but actually there was positive things here – that wider awareness, even if one directional.
Q3) I just wanted to ask more about the confidence to participate and those comments that suggested that was a bigger issue – not just in social media – for these students, similarly information seeking behaviour
A3) There is work taking place in SPS around study skills, approaching your studies. Might be some room to introduce this stuff earlier on in school wide or subject wide courses… Especially if we are to use these schools. I completely agree that by the end of these studies you should have these skills – how to write properly, how to look for information… The other thing that comes to mind having heard our keynote this morning is the issue of transformative process. It's good to have high expectations of UG students, and they seem to rise to the occasion… But I think that we maybe need to understand the difference between UG and PG students… And in PG years they take that further more fully.
A3 – SD) UG are really big courses – which may be part of the issue. In PG they are much smaller… Some students are from Africa and may know more, some come in knowing very little… That may also play in…
Q4) On the UG/PG thing these spaces move quickly! Which tools you use will change quickly. And actually the type of thing you post really matters – sharing a news article is great, but how you discuss and create follow up afterwards – did you see that, the follow up, the creation, the response…
A4 – SD) Students did sometimes interact… But the people who would have done that with email/Learn were the same that used social media in that way.
A4) Facebook and Twitter are new technologies still… So perhaps students will be increasingly more engaged and informed and up for engaging in these space. I'm still getting to grips with the etiquette of Twitter. There was more discussion on Facebook Groups than on Twitter… But also can be very surface level learning… It complements what we are doing but there are challenges to overcoming them… And we have to think about whether that is worthwhile. Some real positives and real challenges.
Parallel Sessions from PTAS projects: Managing Your Digital Footprint (Research Strand) – Dr Louise Connelly 
This was one of the larger PTAS-funded projects. This is the "Research Strand" is because it ran in parallel to the campaign which was separately funded.
There is so much I could cover in this presentation so I've picked out some areas I think will be practical and applicable to your research. I'm going to start by explaining what we mean by "Digital Footprint" and then talk more about our approach and the impact of the work. Throughout the project and campaign we asked students for quotes and comments that we could share as part of the campaign – you'll see these throughout the presentation but you can also use these yourself as they are all CC-BY.
The project wouldn't have been possible without an amazing research team. I was PI for this project – based at IAD but I'm now at the Vet School. We also had Nicola Osborne (EDINA), Professor Sian Bayne (School of Education). We also had two research students – Phil Sheail in Semester 1 and Clare Sowton in Semester 2. But we also had a huge range of people across the Colleges and support services who were involved in the project.
So, I thought I'd show you a short video we made to introduce the project: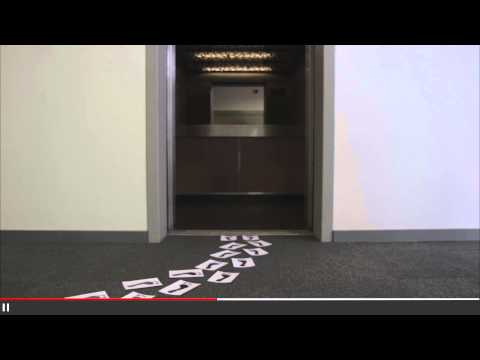 The idea of the video was to explain what we meant by a digital foorprint. We clearly defined what we meant as we wanted to emphasis to students and staff – though students were the focus – was that your footprint is not just what you do but also what other people post about you, or leave behind about you. That can be quite scary to some so we wanted to address how you can have some control about that.
We ran a campaign with lots of resources and materials. You can find loads of materials on the website. That campaign is now a service based in the Institute for Academic Development. But I will be focusing on the research in this presentation. This all fitted together in a strategy. The campaig was to raise awareness and provide practical guidance, the research sought to gain an in-depth understanding of student's usage and produce resources for schools. Then to feed into learning and teaching on an ongoing basis. Key to the resaerch was a survey we ran during the campaign, which was analysed by the research team..
In terms of the gap and scope of the campaign I'd like to take you back to the Number 8 bus… It was an idea that came out of myself and Nicola – and others – being asked regularly for advice and support. There was a real need here, but also a real digital skills gap. We also saw staff wanting to embed social media in the curriculum and needing support. The brainwave was that social media wasn't the campaign that was needed, it was about digital footprint and the wider issues. We also wanted to connect to current research. boyd (2014) who works on networked teens talks about the benefits as well as the risks… as it is unclear how students are engaging with social/digital media and how they are curating their online profiles. We also wanted to look at the idea of eprofessionalism (Chester et al 2013), particularly in courses where students are treated as paraprofessionals – a student nurse, for instance, could be struck off before graduating because of social media behaviours so there is a very real need to support ad raise awareness amongst students.
Our overall research aim was to: work with students across current delivery modes (UG, PGT, ODL, PhD) in order to better understand how they 
In terms of our research objectives we wanted to: conduct research which generates a rich understanding; to develop a workshop template – and ran 35 workshops for over 1000 students in that one year; to critically analyse social media guidelines – it was quite interesting that a lot of it was about why students shouldn't engage, little on the benefits; to work in partnership with EUSA – important to engage around e.g. campaign days; to contribute to the wider research agenda; and to effectively disseminate project findings – we engaged with support services, e.g. we worked with Careers about their LinkedIn workshops which weren't well attended despite students wanting professional presence help and just rebranding the sessions was valuable. We asked students where they would seek support – many said the Advice Place rather than e.g. IS, so we spoke to them. We spoke to the Councelling service too about cyberbullying, revenge porn, sexting etc.
So we ran two surveys with a total of 1,457 responses. Nicola and I ran two lab-based focus groups. I interviewed 6 individuals over a range of interviews with ethnographic tracing. And we gathered documentary analysis of e.g. social media guidelines. We used mixed methods as we wanted this to be really robust.
Sian and Adam really informed our research methods but Nicola and I really led the publications around this work. We have had various publications and presentations including presentations at the European Conference on Social Media, for the Social Media for Higher Education Teaching and Learning conference. Also working on a Twitter paper. We have other papers coming. Workshops with staff and students have happened and are ongoing, and the Digital Ambassador award (Careers and IS) includes Digital Footprint as a strand. We also created a lot of CC-BY resources – e.g. guidelines and images. Those are available for UoE colleagues, but also for national and international community who have fed into and helped us develop those resources.
I'm going to focus on some of the findings…
The survey was on Bristol Online Survey. It was sent to around 1/3rd of all students, across all cohorts. The central surveys team did the ethics approval and issuing of surveys. Timing had to fit around other surveys – e.g. NSS etc. And we we had relatively similar cohorts in both surveys, the second had more responses but that was after the campaign had been running for a while.
So, two key messages from the surveys: (1) Ensure informed consent – crucial for students (also important for staff) – students need to understand the positive and negative implications of using these non traditional non university social media spaces. In terms of what that means – well guidance, some of the digital skills gap support etc. Also (2) Don't assume what students are using and how they are using it. Our data showed age differences in what was used, cohort differences (UG, PGT, ODL, PhD), lack of awareness e.g. T&Cs, benefits – some lovely anecdotal evidence, e.g. UG informatics student approached by employers after sharing code on GitHub. Also the important of not making assumptions around personal/educational/professional environments – especially came out of interviews, and generally the implications of Digital Footprint. One student commented on being made to have a Twitter account for a course and not being happy about not having a choice in that (e.g. through embedding of tweets in Learn for instance).
Thinking about platforms…
Facebook is used by all cohorts but ODL less so (perhaps a geographic issue in part). Most were using it as a "personal space" and for study groups. Challenges included privacy management. Also issues of isolation if not all students were on Facebook.
Twitter is used mainly by PGT and PhD students, and most actively by 31-50 year olds. Lots of talk about how to use this effectively.
One of the surprises for us was that we thought most courses using social media would have guidelines in place for the use of social media in programme handbooks. But students reported them not being there, or not being aware of it. So we created example guidance which is on the website (CC-BY) and also an eprofessionalism guide (CC-BY) which you can also use in your own programme handbooks.
There were also tools we weren't aware were in usage and that has led to a new YikYak research project which has just been funded by PTAS and will go ahead over the next year with Sian Bayne leading, myself, Nicola and Informatics. The ethnographic tracing and interviews gave us a much richer understanding of the survey data.
So, what next? We have been working with researchers in Ireland, Australia, New Zealand… EDINA has had some funding to develop an external facing consultancy service, providing training and support for NHS, schools, etc. We have the PTAS funded YikYak project. We have the Digital Footprint MOOC coming in August. The survey will be issued again in October. Lots going on, more to come!
We've done a lot and we've had loads of support and collaboration. We are really open to that collaboration and work in partnership. We will be continuing this project into the next year. I realise this is the tip of the iceberg but it should be food for thought.
Q&A 
Q1) We were interested in the staff capabilities
A1 – LC) We have run a lot of workshops for staff and research students, done a series at vet. Theres a digital skills issue, research, and learning and teaching, and personal strands here.
A1 – NO) There were sessions and training for staff before… And much of the research into social media and digital footprint has been very small cohorts in very specific areas,
Comment) I do sessions for academic staff in SPS, but I didn't know about this project so I'll certainly work that in.
A1 – LC) We did do a session for fourth year SPS students. I know business school are all over this as part of "Brand You".
Q2) My background was in medicine and when working in a hospital and a scary colleague told junior doctors to delete their Facebook profiles! She was googling them. I saw an article in the Sun that badly misrepresented doctors – of doctors living the "high life" because there was something sunny.
A2 – LC) You need to be aware people may Google you… And be confident of your privacy and settings. And your professional body guidelines about what you have there. But there are grey areas there… We wanted to emphasise informed choice. You have the Right to be Forgotten law for instance. Many nursing students already knew restrictions but felt Facebook restrictions unfair… A recent article says there are 3.5 degrees of separation on Facebook – that can be risky… In teaching and learning this raises issues of who friends who, what you report… etc. The culture is we do use social media, and in many ways that's positive.
A2 – NO) Medical bodies have very clear guidance… But just knowing that e.g. Profile pictures are always public on Facebook, you can control settings elsewhere… Knowing that means you can make informed decisions.
Q3) What is "Brand You"?
A3) Essentially it's about thinking of yourself as a brand, how your presences are uses… And what is consistent, how you use your name, your profile images. And how you do that effectively if you do that. There is a book called "Brand You" which is about effective online presence.
Closing Keynote : Helen Walker, GreyBox Consulting and Bright Tribe Trust
I'm doing my Masters in Digital Education with University of Edinburgh, but my role is around edtech, and technology in schools, so I am going to share some of that work with you. So, to set the scene a wee video: Kids React to Technology: Old Computers: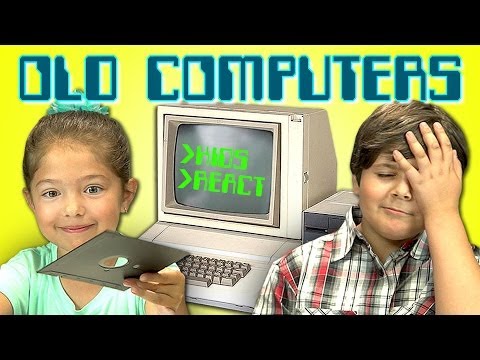 Watching the kids try to turn on the machine it is clear that many of us are old enough to remember how to work late 1970s/early 1980s computers and their less than intuitive user experience.
So the gaps are maybe not that wide anymore… But there are still gaps. The gaps for instance between what students experience at home, and what they can do at home – and that can be huge. There is also a real gap between EdTech promises and delivery – there are many practitioners who are enervated about new technologies, and have high expectations. We also have to be aware of the reality of skills – and be very cautious of Prensky's (2001) idea of the "digital native" – and how intoxicating and inaccurate that can be.
There is also a real gap between industry and education. There is so much investment in technology, and promises of technology. Meanwhile we also see perspectives of some that computers do not benefit pupils. Worse, in September 2015 the OECD reported, and it was widely re-reported that computers do not improve pupil results, and may in fact disbenefit. That risks going back before technology, or technology being the icing on the cake… And then you read the report:
"Technology can amplify great teaching but great technology cannot replace poor teaching."
Well of course. Technology has to be pedagogically justified. And that report also encourages students as co-creators. Now if you go to big education technology shows like BETT and SETT you see very big rich technology companies offering expensive technology solutions to quite poor schools.
That reflects Education Endowment Fund Report 2012 found that "it's the pedagogy, not technology" and the technology is a catalyst for change. Glynis Cousins says that technology has to work dynamically with pedagogy.
Now, you have fabulous physical and digital resources here. There is the issue here of what schools have. Schools often have machines that are 9-10 years old, but students have much more sophisticated devices and equipment at home – even in poor homes. Their school experience of using old kit to type essays jars with that. And you do see schools trying to innovate with technology – iPads and such in particular… They brought them, they invest thousands.. But they don't always use them because the boring crucial wifi and infrastructure isn't there. It's boring and expensive but it's imperative. You need that all in order to use these shiny things…
And with that… Helen guides us to gogopp.com and the web app to ask us why a monkey with its hand in a jar with a coin… We all respond… The adage is that if you wanted to catch a monkey you had to put an orange or some nuts in a jar, and wouldn't let go, so a hunter could just capture the monkey. I deal with a lot of monkeys… A lot of what I work towards is convincing them that letting go of that coin, or nut, or orange, or windows 7 to move on and change and learn.
Another question for us… What does a shot of baseball players in a field have to do with edtech… Well yes, "if you build it, they will come". A lot of people believe this is how you deal with edtech… Now although a scheme funding technology for schools in England has come to an end, a lot of Free Schools now have this idea. That if you build something, magic will happen…
BTW this gogopp tool is a nice fun free tool – great for small groups…
So, I do a lot of "change management consultation" – it's not a great phrase but a lot of what it's about is pretty straightforward. Many schools don't know what they've got – we audit the kit, the software, the skills. We work on a strategy, then a plan, then a budget. And then we look at changes that make sense… Small scale, pathfinder projects, student led work – with students in positions of responsibility, we have a lot of TeachMeet sessions – a forum of 45 mins or so and staff who've worked on pathfinder projects have 2 or max 5 mins can share their experience – a way to drop golden nuggets into the day (much more effective than inset days!), and I do a lot of work with departmental heads to ensure software and hardware aligns with needs.
When there is the right strategy and the right pedagogical approach, brilliant things can happen. For instance…
Abdul Chohan, now principal of Bolton Academy, transformed his school with iPads – giving them out and asking them what to do with them. He works with Apple now…
David Mitchell (no, not that one), Deputy Headteacher in the Northwest, started a project called QuadBlogging for his 6th year students (year 7 in Scotland) whereby there are four organisations involved – 2 schools and 2 other institutions, like MIT, like the Government – big organisations. Students get real life, real world feedback in writing. They saw significant increases in their writing quality. That is a great benefit of educational technology – your audience can be as big or small as you want. It's a nice safe contained forum for children's writing.
Simon Blower, had an idea called "Lend me your writing", crowdfunded Pobble – a site where teachers can share examples of student work.
So those are three examples of pedagogically-driven technology projects and changes.
And now we are going to enter Kahoot.it…
The first question is about a free VLE – Edmodo… It's free except for analytics which is a paid for option.
Next up… This is a free behaviour management tool. The "Class Story" fundtion has recently been added… That's Class Dojo.
Next… A wealth of free online courses, primarily aimed at science, math and computing… Khan Academy. A really famous resource now. Came about as Salmon Khan who asked for maths homework help… Made YouTube videos… Very popular and now a global company with a real range of videos from teachers. No adverts. Again free…
And next… an adapting learning platform with origins in the "School of One" in NYC. That's Knewton. School of One is an interesting school which has done away with traditional classroom one to many systems… They use Knewton, which suggests the next class, module, task, etc. This is an "Intelligent Tutoring System" which I am skeptical of but there is a lot of interest from publishers etc. All around personalised learning… But that is all data driven… I have issues with thinking of kids as data producing units.
Next question… Office 365 tool allows for the creation of individual and class digital notebooks – OneNote. It's a killer app that Microsoft invest in a lot.
And Patrick is our Kahoot winner (I'm second!)! Now, I use Kahoot I training sessions… It's fun once… Unless everyone uses it through the day. It's important that students don't just experience the same thing again and again, that you work as a learning community to make sure that you are using tools in a way that stays interesting, that varies, etc.
So, what's happening now in schools?
Mobility: BYOD, contribution, cross-platform agility
Office365/Google/iCloud
VLE/LMS – PLE/PLN – for staff and students
Data and tracking
So with mobility we see a growth in Bring Your Own Device… That brings a whole range of issues around esafety, around infrastructure. It's not just your own devices, but also increasingly a kind of hire-purchase scheme for students and parents. That's a financial pressure – schools are financially pressured and this is just a practical issue. One issue that is repeatedly coming up is the issue of cross-platform agility – phones, tablets, laptops. And discussion of bringing in keyboards, mice, and traditional set ups… Keyboard skills are being seen as important again in the primary sector. The benefit of mobile devices is collaboration, the idea of the main screen allowing everyone to be part of the classroom… You don't need expensive software, can use e.g. cheap Reflector mirroring software. Apps… Some are brilliant, some are dreadful… Management of apps and mobile device management has become a huge industry… Working with technicians to support getting apps onto devices… How you do volume purchasing? And a lot of apps… One of two hit propositions… You don't want the same app every week for one task… You need the trade off of what is useful versus getting the app in place/stafftime. We also have the issue of the student journey. Tools like socrative and nearpod lets you push information to devices. But we are going to look at/try now Plickers… What that does is has one device – the teachers mobile app – and I can make up printed codes (we've all been given one today) that can be laminated, handed out at the beginning of the year… So we then hold up a card with the appropriate answer at the top… And the teacher's device is walked around to scan the room for the answers – a nice job for a student to do… So you can then see the responses… And the answer… I can see who got it wrong, and who got it right. I can see the graph of that….
We have a few easy questions to test this: 2+2 = (pick your answer); and how did you get here today? (mostly on foot!).
The idea is it's a way to get higher order questioning into a session, otherwise you just hear from the kids that put their hands up all the time. So that's Plicker… Yes, they all have silly names. I used to live in Iceland where a committee meets to agree new names – the word for computer means "witchcraft machine".
So, thinking about Office365/Google/iCloud… We are seeing a video about a school where pupils helps promote, manage, coding, supporting use of Office365 in the school. And how that's a way to get people into technology. These are students at Wyndham High in Norfolk – all real students. That school has adopted Office365. Both Office365 and Google offer educational environments. One of the reasons that schools err towards Office365 is because of the five free copies that students get – which covers the several locations and machines they may use at home.
OneNote is great – you can drag and drop documents… you can annotate… I use it with readings, with feedback from tutors. Why it's useful for students is the facility to create Class Notebooks where you add classes and add notebooks. You can set up a content library – that students can access and use. You can also view all of the students notebooks in real time. In schools I work in we no longer have planners, instead have a shared class notebook – then colleagues can see and understand planning.
Other new functionality is "Classroom" where you can assign classes, assignments… It's a new thing that brings some VLE functionality but limited in terms of grades being 0-100. And you can set up forms as well – again in preview right now but coming. Feedback goes into a CSV file in excel.
The other thing that is new is Planner – a project planning tool to assign tasks, share documents, set up groups.
So, Office 365 is certainly the tool most secondary schools I work with use.
The other thing that is happening in schools right now is the increasing use of data dashboards and tracking tools – especially in secondary schools – and that is concerning as it's fairly uncritical. There is a tool called Office Mix which lets you create tracked content in Powerpoint… Not sure if you have access here, but you can use it at home.
Other data in schools tools include Power BI… Schools are using these for e.g. attainment outcomes. There is a free schools version of this tool (used to be too expensive). My concern is that it is not looking at what has impact in terms of teaching and learning. It's focused on the summative, not the actual teaching and learning, not on students reporting back to teachers on their own learning. Hattie and self-reported grades tells us that students set expectations, goals, and understand rubrics for self-assessment. There is rich and interesting work to be done on using data in rich and meaningful ways.
In terms of what's coming… This was supposed to be by 2025, then 2020, maybe sooner… Education Technology Action Group suggest online learning is an entitlement, better measures of performance, new emerging teaching and learning, wearables, etc.
Emerging EdTech includes Augmented Reality. It's a big thing I do… It's easy but it excites students… It's a digital overlay on reality… So my two year old goddaughter is colouring in book that is augmented reality – you can then see a 3D virtual dinosaur coloured as per your image. And she asked her dad to send me a picture of her with a dinosaur. Other fun stuff… But where is the learning outcome here? Well there is a tool called Aurasma… Another free tool… You create a new Aura trigger image – can be anything – and you can choose your overlay… So I said I wanted to change the words on th epaper converted into French. It's dead easy! We get small kids into this and can put loads of hidden AR content around the classroom, you can do it on t-shirts – to show inner working of the body for instance. We've had Year 11's bring Year 7 textbooks to life for them – learning at both ends of the spectrum.
Last thing I want to talk about is micro:bit. This is about coding. In England and Wales coding is compulsory part of English now. All students are being issued a micro:bit and students are now doing all sorts of creative things. Young Rewired State project runs every summer and come to London to have code assessed – the winners were 5 and 6 year olds. So they will come to you with knowledge of coding – but they aren't digital natives no matter what anyone tells you!
Q&A
Q1 – Me) I wanted to ask about equality of access… How do you ensure students have the devices or internet access at home that they need to participate in these activities and tools – like the Office365 usage at home for instance. In the RSE Digital Participation Inquiry we found that the reality of internet connectivity in homes really didn't match up to what students will self-report about their own access to technology or internet connections, there is such baggage associated with not having internet access to access to the latest technologies and tools… So I was wondering how you deal with that, or if you have any comments on that.
A1) With the contribution schemes that schools have for devices… Parents contribute what they can, school covers the rest… So that can be 50p or £1 per month, it doesn't need to be a lot. Also pupil premium money can be used for this. But, yes, parental engagement is important… Many students have 3G access not fixed internet for instance and that has cost implications… some can use dongles supplied by schools but just supporting students like this can cost 15k/yr to support for a small to medium sized cohort. There is some interesting stuff taking place in new build schools though… So for instance Gaia in Wales are a technology company doing a lot of the new build hardware/software set up… In many of those schools there is community wifi access… a way around that issue of connectivity… But that's a hard thing to solve.
Q1 – Me) There was a proposal some years ago from Gordon Brown's government, for all school aged children to have government supported internet access at home but that has long since been dropped.
Q2) I fear with technologies is that if I learn it, it's already out of date. And also learners who are not motivated to engage with these tools they haven't used before… I enjoyed these tools, their natty…
A2) Those are my "sweet shop" tools… Actually Office365/Google or things like Moodle are the bread and butter tools. These are fun one-off apps… They are pick up and go stuff… but its getting big tools working well that matter. Ignore the sweets if you need or want… The big stuff matters.
And with that Velda is closing with great thanks to our speakers today, to colleagues in IAD, and to Daphne Loads and colleagues. Please do share your feedback and ideas, especially for the next forum!