Today I am at the European Conference on Social Media 2015, in Porto, Portugal (where I presented on the University of Edinburgh's Managing Your Digital Footprint campaign and research work yesterday – see Day 1 LiveBlog).
As this is a live blog so corrections, comments etc. are welcomed – and please be aware there may be errors and typos though I'll tidy those as they are spotted!
After last night's lovely dinner we are now all gathered back together for day 2 of ECSM2015 and are kicking off with another keynote:
Dr João Batista, Institute of Accounting and Administration, University of Aveiro, Portugal
Social Media in Higher Education: Issues and Challenges
My main research interests are focused on communication technologies in higher education, and some issues and challenges will be discussed. And I'm going to start with the mission of University (Ortega y Gasset 1940, 2003) which talks about the changing role of university, and the shift after the second world war towards three main functions:
Culture transmission, and the transmission of ideas.
Teaching professions – society needs doctors, lawyers, engineers, etc. and the university is to train them.
Scientific research and the education of scientific people – needed for innovation and development.
But that was a utopian view. Sigmund Bauman (2007) say that we are living in liquid times and that we are now living in short time perspectives, we are "forgetting of outdated information and fast ageing habits" and we expected to be "free choosers" and flexibility. Do we feel we have long term security, do we expect to be in the same place, doing the same things for the long term? The future that claims to suit the future best is not about structure and rules, but about flexibility. Bauman (2011) also talks about Pointilist time – where we jump from place to place, to interest to interest. We discard data and information that is not useful anymore, replace with new information to remain up to date and useful to the market. But that gives a sense of huge uncertainty.
It is also true that we are now in a very connected world. Boundaries are blurred. Old communication processes are changing – when big events/news breaks we hear it first through social media rather than traditional media. We communicate more, and have a greater need to remain connected digitally at all times. And the way in which we are connected also encourages pointilism. Our contacts, data, etc. all connect together with our lives a network of connections and points, and we also have to have the power to discard these from time to time. We are more and more individualistic. Are we really connected? Yes, we are getting to be all connected.
The very last "Internet Yellow Pages", and the ironic comments on it, speak to the swiftness of change we have seen in terms of information availability… When you first arrive at a conference, what is the first thing you do? You want the password for the internet! Sometimes we connect less with those in the room. But we are connected: almost half of the world's internet population are active internet users (Global digital snapshot 2014), and there are over 3 billion unique mobile users…
So, what does this mean in teaching and learning? Diane Laurillard (2007) talks about teaching and learning using technologies to maintain our practices, rather than to change them.  Research (Batista 2011) found that learning management systems were mainly used for distributing lecture notes/materials. Email mainly used to answer questions. Our practice is the same, the technology is changed.
Looking at teacher training (Batista 2011) we see that teachers are getting technical training (50%) but they are less convinced about the pedagogies around technologies – only 36% felt that their training equipped them in that way. Meanwhile we are also seeing a growth in connected devices in higher education… Why do we mind students using connected devices to do something other than listen? How many of you are doing this now? Why should it be different for our students?
Think about 10 or 20 years ago. Studying involved library books, photocopies… we sometimes had financial, time or access barriers to the information we needed. The connections to find the right information are crucial. Siemens et al (2009) talks about connectivism being about knowledge and cognition being distributed across networks of people and technology and learning is about harnessing those connections.
An example of connectivism, Pablo Boixeda, won a top mathematics student prize, but when he describes his day he talks about attending class, studying… this is important, hard work is still what makes for a success.
Some issues of using social media in higher education include privacy and security, including issues of preservation and privacy of materials for assessment (e.g. a blog), and how the institutions accesses/has a role if material hosted elsewhere; institutional frontiers; copyright and authoring – if learning materials are open, how do you retain copyright. And if students submit work, how do we ensure that is original?
Another issue here are MOOCs – the first MOOC ran in 2008 by Siemans et al, and they are proponents of connectivism. At the end of 2014 (Shah) there are 400+ universities, running 2400+ courses, for 16-18 million students. There are issues around these including drop out rates (very high, often around 90%), when students are engaged the drop out rate falls.These courses are free to take, but they take huge resources to put together. Assessment and certification is also interesting here – how do you know who the student is, if it is them submitting the work. Less of an issues if students do not want a certification that is not so much of an issue, but where there is demand we are seeing authorisation systems etc.
Nonetheless MOOCs are having a significant impact, and some employers are recognising them, particularly from prestigious institutions [cue a video on Udacity on computer science MOOCs]. In this video the student, Kelly, mentions a MOOC she took, and then the full course she undertook via Udacity (Full Stack Web Developer Nanodegree) – this is not for free, but is $200 per month, for 6-9 months. Students are expected to work 10 hours per week and receive feedback within 24 hours. This is a course designed by industry. This is not unheard of, but is unusual in a MOOC, and shows that university is keen to be part of these scenarios. We can see that institutional frontiers continue to be more fluid…
The changes now taking place enable more people to access university, particularly via MOOCs [although our speaker is not noting the trend in MOOCs for students to already be unusually highly qualified]. In some research in MOOCs (Reich 2015) sees engagement translating into learning. This is an opportunity to research learning processes. To study the effectiveness of learning and teaching approaches it is also necessary to compare individual courses – the data to allow researchers to cross courses is needed, in order to make comparisons of instructional approaches. But closed systems and privacy policies are a barrier to this approach.
So, to revisit the mission of the university… Everything is now more blurred and uncertain. It is hard to see a common set of shared values, and more likelihood of flexibility in terms of employment location and culture making it hard to focus on a particular set of bales. So culture transmission is complex. Teaching professions is about preparing students to be open-minded, flexible, short-time competencies. MOOCs are important here, as that video makes clear. Scientific research and education of scientists does remain important.
And with that I close my presentation and ask you for questions.
Q&A
Q1) I was wondering about different subjects, different fields of studies. When we talk about high tech subjects, the MOOCs are OK and are needed – the knowledge in high tech areas grow very fast. On the other hand universities have another kind of subject. I am from Psychology and there the knowledge does not change that quickly, and in the humanities that is broadly the case… What do you think the role of MOOCs is there – is it different? When the presence is importance to get some skills, what do you think?
A1) An interesting question. The wide range of subjects taught in universities… represent different challenges to distance learning in general, and in the MOOCs. But in MOOCs the humanities are well represented. Some very successful MOOCs are in this area. If you search for what are available you find many in arts, creativity and so on. I'm not sure about psychology, but I'm not convinced that distance is a problem for humanities subjects even if people from technology are also more keen to use technology… But then we are all keen to use technology nowadays…
Q2) An interesting presentation but I would like to hear your opinion on some of the changes taking place. In the US many universities are being forced to change in person courses into online courses. They have to compete with online and MOOC platform. Online courses see faster sign up than in person courses. When an academic was asked about using open courses, stated that MIT does these things to reach everyone, but in the knowledge that people will sign up for classes, will get students, because of the value and camradarie in-person. That was controversial in the US. Do you think MOOCs etc. mean we are depriving students of that social interaction they get in in-person courses.
A2) I think some trends are not unstoppable… But the availability of courses online is part of visibility, that is unstoppable. But not sure about the other side of that, of students not coming for online courses. I'm not sure how to stop that… We are now communicating with people 2m away digitally, even in conferences where there is a huge trend for applying for a conference at distance… I haven't an answer for that trend of students not coming to classes. Maybe universities have to reinvent their approaches… I think that pedagogical preparation is crucial, because when students have interesting teachers, they go to classes. In Portugal the only level you don't need qualification to teach, is higher education and that is a problem. But on the universities the concentration is on research, papers published etc… Why worry about pedagogical training etc… That is an issue that directors and politicians have to solve.
From me (not our speakers): given some of the discussion of MOOCs here, I think you might be interested in my colleagues' Bayne and Ross (2014) HEA report on the Pedagogy of the MOOC for a UK perspective and a critical take on the phenomenon. I had questions for our opening keynote as I think to talk about some of those shifts without referencing the cost of Higher Education, particularly in the US context, is to miss some of the important factors that are very different to social media or changes in how we connect/engage with information. For those interested in a different take on the role of in-person vs online education I also recommend the University of Edinburgh's Manifesto for Online Learning, which provides provocations and recommendations for treating online teaching and learning as a beneficial and positive model, with beneficial affordances and opportunities, when it is done thoughtfully and well.
And to finish this section of the morning, we have just seen a short video on ECSM2016, to be held in France. And we are now moving onto posters – we'll be browsing those until 11am so expect more updates here after that.
We are back for parallel sessions, and I have headed to: The Rise of the Networked Citizen (chaired by Hedhir Hasno). 
Digital Anthropology and Youth Culture in Favela Areas: Digital Activation in Cantagio, Pavão and Pavãozinho, Rio De Janeiro, Brazil – Monica Machado, University College London / Federal University of Rio de Janeiro, Brazil. 
This work had several aims, to gain knowledge about youth media behaviour, about their use of digital media, to understand the time and quality of digital networking for young people, and to identify socio-cutural values spread on social media activation in favela's context. This work was all with the higher level aim of enabling the Favela museum to improve their own digital presence and effectiveness.
My theoretical perspective has been through digital anthropology as a an anthropology sub discipline (Miller and Horst, 2013). Ethnographers studies show that digital culture is basically dialectic with symbolic exchanges are processes that democratise social relation and produce negative effects as surveillance and social control. Another concern here is around authenticity. Miller and Sinanan (2014) coined the term "theory of attainment" and in this they argue that the principles of mediation is an intrinsic condition of human being. Many authors conceive of social media as a post human space, but anthropology emphasises that this is a human being process, not a post human or post post human space. So, for that reason we think digital media maintains social barriers found elsewhere.
So Rio is a very beautiful city and the favelas here are very close to the homes of the rich, they are very closely located. The main areas I was looking at Pavão-Pavãozinho has a population of 5,567 and Cantagio has a population of 4,771 residents. These are very poor areas but as a country there are a certain amount of benefits and as a result they almost all have mobile phones, paying monthly subscriptions by credit card to enable access. The population in this area are very young – they are up a hill which is part of the reason for that!
My team for this project include PhD and Masters students as well as young people from the favela. I spent 3 years developing ethnographic approach, observations, understanding the community. My main approach has been about ethnography. But in Brazil we have a lot of problems with statistics, especially in poor areas, so I felt it was very important to do a survey as well… This included 400 personal interviews, distributed to fit known demographic data.
We asked them about access to internet in everyday life: 76% said yes, and most of these (42%) said personal computer but 34% said mobile phones. They also indicated Lan House – a version of an internet cafe whose use has decreased since the rise in mobile phones. When asked about when they access the internet around half said at night, around a quater said all day / all the time.  And they are online for a lot of the day – most for 2hrs (25%) or 3hrs (27%).
We also asked about social media sites used – Facebook at 99% – but WhatsApp etc. also very popular, and the range of sites were wide (see slides for full information). We also asked about preference for type of information – text and images much more popular than email. Pictures (and video) also formed the majority of what these participants were sharing on Facebook, WhatsApp was similar but with added emoticons. We asked about political views, but these were not shared very much.  Specifically looking at WhatsApp we asked about how many groups participants engaged in, and over a quarter were part of more than 25 groups – showing how they use these spaces for sociability and connection.
In our ethnography experience, after understanding quantitative data too, we can see that they use social media in favela in Brazil in four particular areas/processes: For social life, relationships and families; for citizens issues including Favela claims – topics such as marginality and the sense of community; for a sense of spirituality; and for sense of humour – and a lot of memes and jokes!
So, in conclusion, We can understand that Facebook and WhatsApp are both about sociobility, and these types of spaces reinforce cultural ties that are present in the genesis of the identity of Rio's slums. The sense of citizenship is seen in the sharing of community and messages about favela's lifestyle. Spirituality wise there are a huge range and spread of views shared, they are complimentary but they are very diffused. It is an interesting way that Brazil works – we have influence from Catholic, from African religions, from Judaism, and favela's observe all of these influences and we see that mix develop in favelas.
Playfulness and humour are very present in social media and reinforce favela's traditional values – often bizarre, playful and pleasurable testimonials alongside those memes and jokes.
The social media interaction, as in Miller and Sinanan, is a movement of various cosmologies, plural and diachronic, rather than synchronous.
In the Favela's that activity is about representing and overcoming stigmatisation in these communities.
Q&A
Q1) I was just reading that WhatsApp along with IM and SnapChat may be banned in the UK because of the use of encryption. Is that a concern in Brazil?
A1) Yes. Sometimes they use the social media to reinforce… We have an interesting moment in Brazil. The middle class are very separate from the policies, the policies are very directed towards the lower classes. In Brazil the protests are the middle classes! The lower classes are not involved in that movement. The Middle class use social media in Brazil a lot to spread messages against the government. The poor people are reacting against mainstream media – the Brazilian equivelent of BBC for instance – who talk about favela's as spaces for violence, marginality. They like policy, they get benefit and subsidy, they like the government. They object and react to media.
Q2) I am from Chile where there are huge literacy problems, especially in the favelas. I noticed in your data that Skype isn't used much. If literacy is poor, texting must be an issue. But I see image are shared… Can you say more about that?
A2) I made this survey last year. Platforms change all the time… And last year we had huge issues with 3G last year, when I was running this, which made videos/video sharing and calling very difficult. But sharing of images is what happens instead. The new generation use SnapChat, exchange of videos too. But last year with this 3G and technology issue had a big impact, 4G is just starting in Brazil though… When the people who live in the favela, when they didn't have access to mobile phones, just personal computers, that was really difficult for literacy, that caused problems. But mobile and 3G have enabled richer usage. But things change all the time..
[A special mention here for Monica's assistant – her young daughter provided expert slide changes!]
What are Iranians doing in global social media and why? – Mortaze Kokabi, Shaheed Chamran University, Ahwaz, Iran.
Iranians seems to be particularly fond of social media, such as Facebook, Twitter, instagram, WhatsApp, SMS and new tools (all the time). Youth are largest user group of these social media but they are used more widely, including elder Iranians. That is despite issues with connectivity – with speed and access – to the internet. And Iranian government concerns about social media's use, and the filtering of the internet in Iran.
There is a lot of literature around Iran's use of social media on individualism/activism in particular. Zeynep Tefekci and Christopher Wilson (2012) wrote about Egypt's Tahrir Square protests and in particular the role of social media, in that case Facebook, as a route to protest and participation in political movements. There are also authors writing about the Green Movement in Iran, and the use of social media against government, some concluding that social media does not play the role it is often assumed to half. The aftermath of elections in Iran suggests that social media is changing the nature of political discourse in the world. By contrast the idea of social media enabling the overturn of government should be questioned, particularly in the context of Iran.
Gerbaudo (2012) in "Tweets and the Streets: Social Media and Contemporary Activism" compared the Arab Spring to the "indignados" protests in Spain, and to Occupy movememts. He argues that Twitter and Facebook isn't used as a separated cyberspace, detached from reality, and instead argues that this is part of reappropriation of public space.
I have translated the news, into English, so let me present this news from Iran for you. Alexa center (2015) has explained that Iranians constitute the largest group of Viber audience in the world and in other words, the largest group in Viber members in Iranians. Alexa also indicates that some 5 million Iranians are WhatsApp users.
The Annenberg Center (2015) found that 8 out of 10 Iranian Facebook users access the network via a VPN. And one third of them are aware of the insecurity of filter breaks. A study of 188 Iranian Facebook users found that majority of 30-39 year old users held at least a bachelors degree. Most accessed the site from personal computers, about a third via cell phones. Most use social networks at their homes, 42 percent in their workplace. The researchers found heavy use of Facebook, despite the challenges of access.
So, I will skip to conclusions here… We know that social media have some characteristics that make them very popular. Social Media is based on modern technology… It facilitates conversation, and it is also prestigious in a way. Iranians are wide adopters of smart phones – older phones rarely seen. But SMS is used as a verb in Iran, so widely used it is. In Farsi "payomac", meaning small message, is used instead of SMS is used by authorities, they have to use it, but that is not what people use.
Sharing photos, jokes, friendly messages are the currency in social media… Iranians also email proposals, papers, etc. Almost all serious scientific journals in Iran take digital submissions. There are pushes to more and more digital media usage. The Iranian government also prefer digital transactions to traditional transactions, as do companies by their charging models/perks for using these channels.
The Iranian government seems to both like and dislike digital technology. The government dislikes social media as they are much less controllable than other channels. Publishing and journals are published less often, so social media and digital exchange enables the sharing of ideas and information more quickly too. The Language used in social media is less sophisticated than mainstream media, because used by wider society. Less educated people are also able to use these spaces. And we see youth using "Fenglish" – a blend of Farsi and English – using non English keys to share English message. It is cheaper to send messages in Farsi, that is the model… But instead youth use Fenglish despite that.
But Iranian government like social media because these spaces expose networks. People focus on their tablets, phones, communications all the time… Banking is digital in Iran too, avoiding other issues of non digital banking in the countries.
Q&A
Q1) I'm interested in the filter breaks – who does that?
A1) It is believed that filter breaks are usually provided by revolutionary party, in order to control the messages… The filter break is software enables working around the government filters. The revolutionary party opens breaks to control the message. We don't advertise that filter breaks are in use… But at the same time filter breaks are in wide use. Filter breaks change all the time, the government will shut down one break, another one will open up. There is a desire for information that doesn't stop, so adapts.
Responsibilities and Norms of Behaviour of Networked Citizens – Ustimenko Maria Helena Guimaraes, ISCAP, Instituto Politenico du Porto, Portugal.
I have been looking at how social media is shaping life, identity, and people's way of thinking. As well as determining some norms of citizens using these tools.
I will start by talking about the ways in which networked citizens construct their identities. For instance sometimes young people, using SNS too much, they try to reinvent themselves and live up to an image they wish to present of themselves (see Martin's The Insanity of Normality). It is normal to use networks, but the effect on the minds of young people can be quite destructive if they are not equipped to manage that. But then every identity of a person, is very linked to the nation, to the country – all have an impact on personal identity. The globalisation and dislocation of boundaries mean that people are a little bit confused about who they really are, and/or who they are supposed to be.
In order to construct ourself, we have to construct and understand the otherness (see Martin). So we have awareness of our self as much as we are aware of the other.
The other question is now people are responding to the increasing importance and visibility of social networks. I will see how the social network is not interfering with the construction of the identity but it is important that this gives us more power… We have the idea of decentralisation of power when we use the internet, but we see measures that actually reflect that the opposite may be the case.
And finally I will talk about the ways in which people are being induced to identify with dominant social identities through the internet.
So, firstly to that Media Culture and the construction of identity. There is a reconfiguration of the social and cultural patterns that mediate the activities of self-constitution. We see global citizenships, education and global networks; new possibilities for political and social participation – connection between Citizens and Government, and the notion of the "Digital Citizen" who is involved in global problems, local issues, and active partition in the community and institutions; building communities' values and practices; building civic engagement and individual empowerment – perhaps ecological programmes for instance, but that increased engagement also gives some ownership in the citizen's community; consciousness of cultural and social otherness.
These ideas are great theoretically, but many young people, at least in Portugal, are much more passive. They are less politically interested than this model would suggest.
Now, in terms of visibility of social networks… digital tools in general are ubiquitous, and they are different from other formats as there is a permanence of information shared via social media – once it is out there it is hard to take back, or to unpublish. That means a degree of openness. There are challenges here, youth socialisation into society is tough as they are resistant to requests to engage, we are raising quite a passive society. But at the same time a young person on the internet can access what they want and engage with who they want. We are seeing new pedagogies, new processes and construction and diffusion of scientific and other knowledges.
Turning to the dominant social and political ideologies and representations, we see participation in the deliberative processes of government concerning issues of local and global concern, but we also see alternative transnationalisation (movements, political uprising etc). We see influential contacts and influencers – individuals may think they take a free decision, but may be strongly influenced by these people. Technology becomes, often, a means of domination, control and exploitation. We also see a displacement of boundaries… and that is a reality beyond Europe.
In terms of responsibilities and norms of behaviour we need to develop alternative solutions for the problems of economic and social growth, we need to avoid new forms of illiteracy, to protect from fraud, attack, etc.
What are the downsides here? We see that educationally there is disinvestment in university, we see a high degree of uncertainty about the purpose of learning, and the next steps in terms of where young people will work. We also see issues with retention of information. Politically we see concentration of power – we saw a change towards democratisation before, but I think it is now in another period of change and in fact reducing. We have destruction of the state and the role of nation state, and of the importance of geographical boundaries, which I think makes us all feel unsafe. And socially the automatic selection of what one should read, watch of listen to has issues, but the wide availability of information also reduces the space for stillness, for creativity. We have informational and cognitive biases – seen in newspapers, TV, etc.
Conclusions here… interconnectiveness is important for prosperous economies, and vigorous research communities.
Q&A
Q1) Are young people really passive? Or is a lack of response a reaction against the way they are being asked to take part, or are they being critical or methods of engagement and the structures they are asked to engage with?
A1) No. They are passive. When they are asked to research something they do that, they present, that's all fine… But they don't retain that, they don't understand…
Comment) But isn't that a much wider switch, to what they need when they needed it…
Comment) When I was a student you memorised information you needed to know but that doesn't seem to happen now, it has changed.
A1) Yes, and from secondary school the students are not developing the skills to look at things critically…
Comment) That could be about the method of transmission – a teacher transmitting information does not encourage critical engagement, that's cultural and has nothing
Q2) Did you consider the technical innovations and their role on passivity? You concentrate on relationships between people, but there is another actor – the socio-technical system.
A2) I believe they waste too much time constructing an image of what they want to be, and don't understand what they are. Often they are much richer than the aspects they share on Facebook. What I can say of Facebook, which I used to have a profile in, when I wanted to finish that profile it was hard to close entirely. I renamed my avatar for a Portuguese writer… to give the idea that I am everyone and nobody. My lessons are very interactive… The idea I have is that because of insecurity when they are in Facebook they think they have a lot of people, but if they have a real problem they have nobody… 500 friends but who are they when they are in need? It is difficult to find somebody. That is why sometimes I don't see much use… Facebook is too much fun, chat… Nothing profound.
Comment) But any beginning of a relationship or discussion can be profound!
A2) I'm not at all criticising… I know people who use Facebook and they really manage that.
Technology-Push and Need-Pull of Online Social network Citizen Engagement on Instagram Crowdsourcing – Hedhir Hasno, Universiti Sains Malaysia. 
I am going to start by talking about crowd sourcing, and that is about individuals participating en masse. Howe defined it in 2006, theoretically it really develops in Estelles-Arolas and Gonzalez-Ladron-de-Guevara, 2012, who define it as "undertaking of the task of variable complexity and modularity in which the crowd participate in bringing together knowledge and experience entails mutual benefit".  And, following on from this. I want to talk about crowdsourcing as a way to values, who adds values, who generates value.
Moving onto consumer engagement, it is very interesting for a company to understand the customer perspective on that product. Word of mouth is much more powerful than marketing and engaging consumers is therefore valuable and important to brands (see: Bolton and Saxena-Iyer, 2009). Brody (2011) talked about engagement specifically in the context of consumer-brand dynamics, engagement specifically around consumerism. Engagement adds real value, and also raises questions of organisational alignment between the brand and the customer – how a product or service works, how it is supposed to benefit them. And if the engagement is write, that can work to great benefit for the financial benefit of the brands.
So, why did we choose Instagram for this work? Well there is a general assumption that users of all social media will obey the laws of privacy, ethics, rules of using those spaces and apps. Anyway we have these three elements: crowdsourcing; consumer engagement; social media (instagram) jointly combine to the concept of the online social network citizen. The notion of being a good citizen on social media is about sharing, and what you share. And these citizens spend significant amount of time on online social network activities, contribute on the online social network content and participate actively in major online social network sites…. And when can the content and value citizens create be coopted or used to others – thinking here, for instance, of the example of the artist selling versions of other people's Instagram profile pictures for $20,000 and the backlash against that.
So this brings us to Katz, Blumler and Gurevitch, 1974, who talk about the idea of technology-pull and need-pull. And her we apply this to the social media context.
So, again, why did we choose instagram? Well this is because of the huge and rapid growth of Instagram. We see that users are posting pictures from Instragram to other networks too… Our work is not along the Instagram artist controversy kind, but is about collaborative participation. So an example here would be Lego Ideas – that is a progressive form of crowdsourcing which collaborates with fans, and provides encouragement and financial incentives for successful ideas. Coca Cola also have a progressive campaign around opening other people's bottles for them – based around the consumers and meeting their interests and desires in order to sell their products.
So our research questions are on the motivations behind participative behaviour on Instagram, and on what the pull and push forces are of instragram that motivates crowdsourcing engagement. So, we want to explain and understanding the citizen and how and why they engage in crowdsourcing on Instagram.
This is based on literature around crowd sourcing from Berners-Lee, Hendler and Lassila (2001) work on the evolution of web 1 to semantic technologies (web 3.0) to Fuches et al (2010) on intelligent agents. We also looked at research on social media: Jang, Han, Shih and Lee (2015), McNely (2012) – on brand advantage around sharing, as seen in Nutella, Oreos etc – people invent new ways to consume these products via Instagram; Katz et al (1974) on media uses and graitification – consuming media motivates their desire to gratify a range of needs; Zolkepli and Kamarulzaman (2015) – talks about media uses and gratification in social media.
And we looked in more detail at work on Instagram and the citizen. When a brand releases a product, a brand, that is coopted, reinvented, and the value created by the perceptions of the consumers. The value can be recomposed by consumers – e.g. the raising of status of Levi jeans.
Our theoretical background was Users and Gratification Theory (Katz, 1974) which looks at psychological motivations underlying behaviours of media users. The choices users make gratify their own range of needs. So that relates to that individuals personal context, including media context that presents problems and solutions, so that brands are perceived as solutions to problems. And also our theoretical underpinning is the idea of Push and Pull (Sean? 1976) which conceptualises push as motivational factors or needs rinsing from disequilibrium of tension in the motivational system, whilst pull forces, in contrast, are about feature-related factors that create attractions towards certain motivation. So is Technology-push or Need-pull the more dominant factor for adopting new methods?
So, we have taken a quantitative approach and developed a concept model looking at two factors: H1 – the higher the technology-push forces perceived towards Instagram, the greater the possibility of participative behaviour of crowdsourcing; H2 – The greater the need pull by the Instagram, the higher the participation behaviour in crowdsourcing. We are proposing a a three layered approach to explore a range of variables to understand the role of variables in behaviour of crowdsourcing; to gain knowledge in strengthening brand value and understand consumers; so we hope to develop further our model for the citizen in this social media context.
Q&A
Q1) How do you define push and pull in your model?
A1) Well we have a long list of variables. Push to me is about when the technology is forced onto you – peer pressure for instance. Pull is where you realise you have a need, that you want to use a tool. [cue a charming discussion on whether Push or Pull drove our audience and speakers original use of Facebook]
Q2) Have you looked at crowd funding here, and how that fits into this type of model?
A2) We are not looking at crowd funding in our work because it is interesting, but it does not result in user generated content which is what we are focusing on. Crowd funding is a different area for research.
Q3) So for you, if you are drawn to a project or a crowd funded project – I work with an NGO – how do you find this? What motivates you?
A3) To take the example of a film I have supported, that is based on interest and existing knowledge. For crowd funding, as in crowd sourcing you have to decide whether to create the value, or whether you let the crowd determine the value for you.
Q4) How did you come up with the Push Pull?
A4) It is an established theory, but our work is specifically looking at the application in the context of social media, and the context of Instagram specifically.
Q5) You mentioned web 2.0 and web 3.0, what is the difference?
A5) Web 2.0 is about facebook, interaction. For me web 3.0 extends beyond the online world into the physical world…
Comment) That change from HTML – a presentation format – to Linked Data which enabled you to understand who someone is, the roles, the connections etc.
Q6) How did you identify the variables?
A6) We have adapted these from the existing literature, but we are open to suggestions and feedback. This is concept work at present, but we want it to really work.
Q7) Is this approach tested?
A7) We have tested it with SPSS to ensure the concept model is appropriate.
And with that we have lunch. Blogging will kick off again with our final keynote at 1.45. And after a brief lunch – and some singers from the university! – we are back for our final keynote.
Dr Marco Lamas, Oporto Polytechnic Institute ESEIG, Porto, Portugal – Social Media: To be or not to be In the entrepreneurial XXI century
I am going to be talking about the role of social media in an entrepreneurial age, and I think there is a lot to talk about. We start with aquestions about an image [which I apparently win! €5 for me!] which represents fast movement and very rapid change. We see today everyone in an era of uncertainty, greater local and global competitiveness. We see birth rates falling in developed world, an aging population, changes in the environment, and no jobs for life but also no career for life anymore. And of course we see rapid technological development. That is what we have right now.
So, what happens online in 60 seconds? Well a huge amount looking at data of what is posted to each social media channel every minute. And interestingly we can look at sites and think about growth – Facebook is huge but not growing rapidly. Today we talk Facebook, Twitter, Instagram but tomorrow we might be talking about entirely different tools. The important thing is how we use these spaces. If we want to work well, to be successful, we have to adapt our contact and communication to the customer, to their needs, and we have a lot to do to get there.
If you speak about the current customers we have to talk about millennials – children born 1992-2002 – there are 81m children in this group, man already in college and university. Some in this room perhaps! We all are millennials in here anyway – we act in many ways like them. When I prepared this presentation I spoke with my son, he is 16… I talked with him. I was looking at characteristics of a millennial, my son has all of those… This generation will replace the baby boomers as they progress. We must adapt what we do to their needs and expectations. To serve tham better universities, colleges, business firms are having to change how they do their business. So, lets focus on the customer, on the client. Everyone says they will do that, but few do. This group are very different – the first generation to be exposed to technology and the internet since they were babies. They are the most casual citizens, they expect change, to be mobile (in terms of jobs and attitudes, not just technology), to be citizens of the world and are attracted to diverse environments.
Looking at some (Goldmann Sachs) qualities of millennials we can see that 34% use their online network when making purchasing sdecisions – looking at advice, comments, experiences, etc. Studies looking at what would be worst for this generation – is the sensation of being offline. Being offline for 1 hour, 2 hours is upsetting for a millennial – and in that way I am not a millennial. We are always online, this generation is always online… That's to shop, to plan but most of all to talk to another person who has had the experience of the thing that are interested in. Everything is done online here.
This group are (according to Goldmann Sachs again) are the "first digital natives" and their use of social media is significant [although seeing the percentage of use of social media Gen X is only a few percentage points behind, Baby Boomers further behind them]. We have to watch by our customers, our consumers side, to see their perspective. In business we have to understand our business in that way, the great error is to only see your business from your own point of view. I have created 6 businesses in my time, and that experience taught me that building is a business you should not do for you, for your needs, it has to be for your customer, for their needs, their interests, their way of finding information.
We also see higher use of internet and smartphones by the Millennials than other groups. Huge uptake of smartphones in this group (data this time from eMarketeer). Social media is a strong pull for communication in business. So, for example, we see Yanis Varoufakis on Twitter – social media being used for communication, for engagement in business, in politics. Why do this? To share a message faster and to more people than by any other channel before. Unfortunately we have another example… ISIS uses social media as a weapon by this group. Social media is a tool, but it can be used by everyone and that is a benefit and a threat.
But whilst communications are rapid, our business approaches can lag behind by 10, 20 years, so we have to change our business and the way we do things. We have a lot of social media – which you use is unimportant, it is the usage. By now the question in my title… well to be present in social media isn't enough, you have to know why you are using these tools, what you want, what your plan is… Once you know you have to find what you need to get there. It can be bad to be present without that plan, without that understanding.
There are also failures you can make in social media… These include: not having a social media policy; treating all social media sites as if they are the same; using social media as a megaphone' focusing on quantity of followers instead of quantity. They are present but they are not making taking advantage of it, they lack strategy.
So, what do we need? Well we need practices and tools adapted to the reality and specificity of each business, a plan, a strategy… And we need to think about social media as a set of tools that have to be integrated in our much broader plans to communicate, to market, to achieve our goals. For me the key of our focus has to be on humanization – this is a key aspect for millennials. It is about socialisation, about experiences, about authenticity. When someone speaks to me I want it to be personalised, to understand the persons, how we must speak to them.
Segmentation gives us a way to address these needs, but nowawadays we can do much more than that, we can move into personalisation. Here in Portugal we saw a ballooning in surfing after an area began to reach 30m. But we see a real consistency across surfers – similar clothes, language etc. There is segmentation that can be seen. But we can get mor epersonalised to the level of the individual now.  It is a difference to speak to a surfer versus a cultural tourist for instance.
Creativity and innovation is key here, why should our customers choose us rather than another brand? For instance Milka's main innovation is just the purple packaging – which marks their brand uniquely. We have to think outside of the box, but we live in routines so it is easy to get stuck in routines… we have to work beyond that. Working across disciplines can help with that, to get different people working on the same problem. We must practice and work hard to be creative. We have to do things in a different ways… You can't do things better, its not enough, we have to think differently.
But we also have to stay focused… I am trying to upgrade my own personal memory – of my brain – theres a great opportunity there for someone! We may work, study, learn all of our lives but we cannot be great at everything. We have to focus on a few things that we can do best.
How many of you have done Rubicks cubes? Successfully? Many times? Fast? There are very fast world records for this but to get there you have to try things. fail, fail again… And business models for social media look a bit like that – failures again and again to find what works. Many of you may be aware of the Business Model Canvas model… This looks like a puzzle and thats a good way to think about this problem. There are 9 pieces here… but you have to get everyone right to find a suitable business model, a solution to this model.
On the right side of this model is the value proposition, thats what we can do differently, what we can offer our customers. And the most important piece in this section is the customers – what they want, what they are willing to pay… social media helps but we have to do this puzzle over and over again as things change. We have to get our customers to love us. We don't want business/customer college/student relationship, we want more than that, we want a real relationship. It isn't about networks on social media, but the relationships social media enables. And making a relationship work is hard, it takes work.
So we have planification, analysis, formulation, organisation and implementation. vision and mission. Social media is important but it is not a proposal in itself. We need a plan before we do it. And we also have to keep it simple (KISS – Keep It Simple Stupid). We have to think who am I talking to? And tomorrow? Will we have Facebook, linked in, Instagram? We don't know. When I watch economic and policy discussion on TV, the change is so fast we can't be sure… we need magic to solve that… Which means doing all that planning, implementation, monitoring, evaluating and then adapt adapt adapt…
Some research found that entrepreneurship occurs where there is happiness, and happiness where we are being entrepreneurial.
So, I would like to ask you to watch a short video… "Pig and cookies" [very cute!] – this is a real entrepreneur: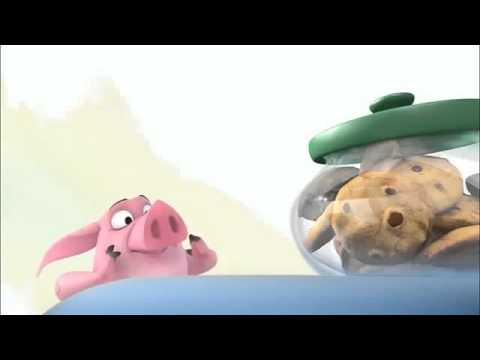 The pig gets there in the sense, but "If he had used social media he could have asked someone how to solve th eproblem!"
And with that we move onwards to the final parallel sessions… I'm headed to Personal Infomation Online – Dianne Forbes.
Investigating the Reasons of Hiding Personal Relationships in SNS – JianJun (Jacob) Li, Hong Kong Baptist University, China
My work stems from the use of social networks by criminals, using them to conduct crimes. Identity theft but also corruption/intervention can disclose and expose relationships. Most of the research in the past has focused personal information disclosure (e.g. Dwyer) rather than nondisclosure relationships.
I have developed a model to bring together various factors, but I want to also talk about some associated areas. Impression management – people want to give a good impression to others, especially in social media which provide many ways to control your image, your representation, what you share and how can see your message/content. So some users may hide some sensitive relationships in social media. There is also a lot of self-monitoring here that enables them to present the best/most appropriate face to others [Jacob is using some Bill Plympton-ish drawings here that seem to draw on Goffman's (1954) idea of representation of self, of wearing different masks etc].
Risk perception is important here… higher risk perception may make them more likely to hide some social relationships. And people are increasingly concerned about privacy – the risks posed by hackers, but also research on internet users using Google to conceal search history, and the hiding of particular posts. Privacy concerns are connected to risk perception…
We also have the issue of control over information. Facebook provides a lot of controls for users to decide what their friends can see. Some users can therefore choose to have some concealed behaviour on social network. And those with some history of criminal offence have more reason/more likely to conceal some of their relationships, of their connections. And finally we have the issue of social network credibility – if a user trusts the network, they may be more likely to share more openly; and if they do not trust the SNS they are perhaps more likely to conceal relationships/activity.
So for research collection I set up a survey online (n=77). Most of those who took part had used social networks for over a year, and had more than 100 friends. I then did factor analysis around different constructs that include SNS credibility, guilty of criminal offence, impression management, privacy concerns, self-monitoring, control over information, risk perception, nondisclosure relationships. Almost all of these factors seem to be significant (using Cronbach's Alpha/CR/AWE). Using correlation analysis between constructs we can see that impression management is the most important factor having very close relationships to risk management, and privacy concerns.
Undertaking multiple regression for predictors of nondisclosure relationship allowed me to add values to my research model for nondisclosure relationships. Here risk perception, privacy concerns; impression management and self-monitoring were all significant, whilst other factors were less so.
Q&A
Q1) When you devise the sample did you look at different demographic factors?
A1) Yes, but the original idea was I wanted to try other factors, rather than demographic factors.
Q2) Who were your participants and what were their demographics?
A2) Most are university students, probably staff as well. Would like more data, perhaps from social networks… But my questions were too long.
Q2) The model looked very interesting but maybe too complex, so perhaps you can focus in more – so find a psychological model of risk perception so you can understand the impact. So that rather than having a lot of factors, focus on some of these. My students are doing research on self disclosure on Facebook, so this is really interesting though.
A2) Initially I tried a lot of variables to find what is and is not significant. I selected 8 of many… I want to carry on and develop this research model.
Comment) A qualitative angle would be an interesting thing to have, to have the rationale behind the numbers – to understand what people are thinking about. You could invite your respondents to be part of interviews – to get some quotes and stories to provide some narrative for those behaviours and predictors.
Personal Information Disclosure and Perceptions about Data Usage by Facebook – Soczka Leonor, ISEG University of Lisbon, Portugal
This is based on my masters thesis, but this is just a small part of the data we collected. Our work focused on user perceptions about how their personal information is used and its impact on disclosure, specifically the use of personal information for marketing purposes.
So, looking at the literature we came across the concept of privacy calculus of Personal Information Disclosure (PID). We also can see different aspects in understanding self-disclosure: the perceived benefit; trust in a company; control mechanisms, perceived risks – the possible negative consequences within a particular probability, global privacy concern – tendency for general concern around informational privacy; and past experience (involving privacy disclosure).
Facebook's business model rests on the disclosure of personal information so we added some additional factors here: valuing targeted advertising; usage frequency – as an indicator of trust in the platform; data usage perceptions; demographic variables.
We had nine hypothesis around connections to personal information disclosure and the relationships between different factors.  Based on this we constructed a model for our research. We undertook that research through a survey (n=519). Of our respondents 41 was the average age, 84% were intensive users. Only 15% valued targeted advertising. Their perceptions varies – 16.8% had incorrect perceptions, 41% correctly identified how Facebook uses personal data, and the remaining ~40% did not know how facebook uses personal information. We did regression analysis and most of the hypotheses were confirmed. The model explained by 22% the variation on the decision to disclose personal information.
Comparing those who did not know how facebook use data (vs those who knew) tended to be less intensive users, with fewer concerns. Those perceiving that all information can be used in marketing perceived more risks, have less trust in facebook, and share less data on Facebook.
Those who do not know how Facebook use data were positively influenced by perceived benefits, intensive usage and audience filter usage. Those where some information is used positively linked to perceived benefits, audience filter usage, intensive usage and negatively by discomfort with information age.
In terms of our conclusions, the confirmation of our hypotheses indicates that perceived benefit, trust in facebook, usage frequency, control mechanisms, and valuing targeted advertising are all positively associated with PID. [and other conclusions – my typing couldn't capture it all!]
So the consequences here are that business success of companies like facebook depend on perceptions users have on how their information is used for marketing purposes, specially if they consider their information is not used at all. Our recommendations for companies like Facebook is to reduce risk perception, and provide control mechanisms for users.
Some limitations here – convenience sample and possible cultural limitation of the sample. There was also a smaller group in the "no information is used" group, which may have impacted validity.
Q&A
Q1) What age group responded to your survey?
A1) The majority were between 35 and 50 years old. About 32% were under 30, and 32% were over 50.
Q1) Eric Schmidt said several years ago that most people under 30 did not care about privacy, about terms and conditions… Millennials do not care about privacy at all… How many of us here have read Facebook agreement? Very few even here… There is a perception of what that should be… so does this study matter?
A1) I am starting with data we have collected – we have split the sample into two groups regarding age – along "digital natives" ad "digital immigrants" groups, as a different way to split the data. There was a correlation there between age and disclosure – the older they are the less information they share. But it is not clear that that is about age/generation or whether that is about life stage, so we have to evaluate and monitor that through time.
Comment) I would add to that that when young I was much more reckless in terms of risk etc. so I totally understand your point that it is not age related, but life stage related. So trends may not be generational but about life stage. My gut feeling is that surveying the same generation in 10-20 years you might find similar results…
Q2) How do perceptions of sharing something online connect to risk?
Comment, chair) A lot of what is is being suggested here cover a lot of different hypotheses. There is some research that suggests young people are much more risk aware, they learn from personal experience, and are savvy and adapting. We should be cautious about assuming that young people will be like us when they grow up, they will have their own cautions and fears.
Q1 again) I have asked 20 year olds to study as a group to find what they knew, whether they were aware of what could be found about themselves. I give them a questionnaire afterwards – asking if they would change their practice and NONE of them would change. That's what concerns me. My daughter works at BuzzFeed tells me "you have too much information online" – because she knows what they do with data. Understanding how data is used, probably does change perception. But that is a good point that knowing more will change how they think about this.
A) People do share, they do use, even if they think Facebook uses everything. But it changes how much they shared.
Summary of the issues raised during the conference and presentation of the Best PhD Paper – Led by Anabela Mesquita
This event brought together around 100 participants from across the world – all five continents – and we tried to provide a platform for researchers to connect and exchange ideas. Yesterday we found that social media is safe for businesses to use social media, although the struggle between good and evil in terms of use of media continue. There is huge value to be derived from social media but also challenges too. We are moving from an information society to a networked society, where networks are a site of exchange between individuals and organisations.
How do we retain value and freedom, and how can we recognise sovereignty and identity in this changing world? We witness a change from the analogue to a digital world. Nowaways we see networks emerging that connect complex systems. They enable scale, flexibility and adaptability, without a single central entity. And we see fast changes. We see distance less of an issue than change. Society is constantly changing and we have to act in local and global competitiveness. Social media changes, as are we, and we must reflect on our usage, and how we adapt our own processes to these new changes. Millennials live online. We need to focus on customer perceptions. Organisation and strategy are at the core of productive and succesful use, along with monitoring, analysis, and learning from experience. We also considered specific aspects of connected world in higher education.
We bring to a close three busy days now, and thank all of my colleagues for their support in the organisation and assistance especially with PhD and Masters papers. I want to thank my colleagues here, including my colleagues behind the scenes who enabled all of this to take place. A huge thanks to Sue for all of her work bringing this all together. And finally thank you to all of you for attending, participating, presenting.
Sue: Before you go we have some presentations for students – for best PhD and best Masters presentations. The prize for masters students is fairly new but I have had good feedback about it. I am pretty sure our masters winner has had to leave – it goes to Romy Van Scharlin (sp?) and her colleagues – on crisis communications with police by Twitter. I know the decision on best PhD papers was hard fought but they have a decision and that was Anand Sheombar for his paper on simulating NGO use of social media.
The poster prize was interesting as we had a tie for second place, and a clear winner. The second prizes go to Elaine Garcia, Plymouth, for her "applying the wild west…" poster, and Elvira Terras and colleagues from Nottingham for their poster [on mental health, ethics and social media I think – will check]. Finally the clear winner was Christophe Capaz with his poster on video virality and brands.
We will send certificates to all of our winners!
And with that, we are done! See you at ECSM2016 perhaps?