This post is my contribution to the JISC Project Communications Workshop taking place on Friday 5th October 2012 for the rather marvellous projects in the Content funding strand. The JISC Communications team have asked me to come up with an inspiring 10 minute presentation on social media. I've decided to focus on what I think is inspiring about engaging people in your project – and how that can benefit a project. Ten minutes isn't enough to cover every aspect of social media of course so I've focused on my ideas for great engagement and am hoping for lots of fantastic questions and comments on your ideas and experiences.
So, without further ado here is my presentation (it may take a few moments for the video to load):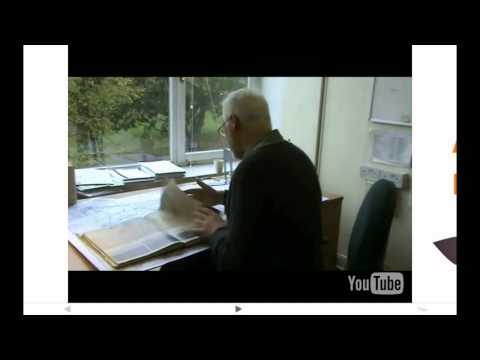 Well, what did I miss?
I would love to know what you think I may have missed out, what you would have liked to see, or questions about some of the ideas and examples in that video. Here are some key points that I think I may have missed
Make your posts sharable. You might do this by adding sharing buttons to each post on a blog (via an AddThis or ShareThis plugin for instance), by encouraging people to like an update or contribute comments, etc. You can also do this by making sure that key people know you have posted something of interest in their particular area – doing this directly and infrequently can be a very effective way of reaching new audiences.
Spread the word. Make sure you always share your own posts or updates. For blogs you could do this by emailing those interested in the project (but don't do this too frequently), it might be through allowing individuals to join a mailing list or receive an alert for new updates – or to like a page or follow an account for news. It may just mean adding URLs to your online presences in your print materials or mentioning them in talks and presentations. No matter how you do it you need to make sure that those you wish to communicate with have plenty of opportunity to find your updates but don't feel bombarded with emails or updates.
Record and measure what you are doing. You might do this using screen captures of key tweets, Google Analytics on a blog, Facebook Insights on a project's Facebook page, etc. You can also use tools like Storify, If This Then That, and the TAGS explorer to help capture the conversation around your project – social media is as much about listening as it is about talking.
Don't be afraid to ask for help. In addition to the JISC Legal, Netskills, etc. you can also ask your social media audiences for help – what they might want to see more of, social media tools they might like to see you using. And you can use guest posts, key advocates comments, etc. to help you keep your social media presences lively, relevant, to help you find new ideas for content. You will also find useful guides to specific types of social media online – how to podcast, how to liveblog, etc.
Be timely, connect your work to current affairs when appropriate. This can be a hugely effective way to show your relevance to others work, to the world at large. It's something we try to do with the JISC MediaHub blog – for instance our posts on the Paralympics and the current Tate Pre-Raphaelite exhibition.
And I think that's all I want to add for now aside for some useful links from the presentation and video which you may find useful when thinking about your own social media presences.
Questions?
So, it's over to you – whether you are at the workshop or just reading this on my blog I'd love to know your questions about using social media for communicating projects, research etc. Either post them below as comments or tweet them to the workshop hashtag #jiscpcw and I will respond on Twitter from my account, @suchprettyeyes.
If you have specific questions about using Flickr you are also welcome to find me and comment/message me there as Eurovision_Nicola. If you have questions about one of our specific presences feel free to comment on the appropriate channels: RepoFringe (includes OR2012 content), AddressingHistory or JISC GECO accounts.
Useful Resources