Today I will be liveblogging the ALPSP (Association of Learned and Professional Society Publishers) Making Sense of Social Media Seminar which is taking place at the British Institute of Radiology in London (where it's crazily sunny today in stark contrast to Edinburgh yesterday).
Our chair for today is Katie Sayers, SAGE Publications, and the overarching heading for the day is:
"I have a Facebook group for Twitter users that Tweet about podcasters that talk to marketing bloggers"
The programme is looking very much at strategy and more sophisticated ways to weave social media into content and other marketing activities. I'll be adding my notes to each session as it takes place. The hashtag for today is #ALPSP.
Introduction from Chair – Katie Sayers, SAGE Publications
Katie is welcoming us to the day:
There are lots of speakers from a variety of different publishers. The intent is to take you through various social media strategies, how they have been executed and we will be finishing with talks on metrics. We have 10 minutes for questions towards the end of the day and I would encourage you to be as transparent as possible and make the best use of this session.
Davina will be talking about the importance of setting objectives at the start of a strategy so that they can be measured. When I started preparing for today I was making a list in my head of questions that people ask me that make my brain melt, there are challenges about how we progress, why we are doing what we are doing. There are no magic rules about what will or will not work and that can be tricky. After Davina Lizzie and Caite will talk about building social media strategy into a marketing strategy, using it as just another tool. I think it's really useful to step back and think about what we're doing in that way.
After the break Mithu and Ronan will be talking about how to make sure we really use social media to engage, to develop what we do, not just to push out sales or marketing measures.
After lunch we have two sessions on mobiles. Alan will talk about QR code work that Taylor & Francis have been doing and Jackie will be talking about mobile apps. Then Grace will be talking about reputation management. People can be very nervous about social media and how that can impact on reputation. As publishers we can be nervous of angry librarian comments coming in, say. Now we haven't found that happening but frankly if that is going to happen it will take place no matter whether or not you are on Twitter, say. If you are in control of the channel and it's public you can address the issue and do so publicly. You can get useful feedback.
The end of the day is brought together by Matt who will be talking about metrics and measurement. This will be one of the most useful parts of the day for me. You can get really excited about how many people Like your Facebook page (say) but unless you can measure the impact of that campaign then it is hard to justify why you are doing that activity – what would happen if you took that campaign away?
Social Media objectives and strategy and closing the loop – Davina Quarterman, Wiley-Blackwell
Davina is introducing her talk with an "evolution of the web" slide – I'm not sure I'd agree that there was little excitement about "web 1.0" (and arguably it was never entirely read only). Web 2.0 is about the read, write web and Davina is defining Web 3.0 as the "Read, Write & Think" web and about semantic web linking and hints at a Web 4.0. Davina says this slide is based on a book she recommends: The Social Media Bible – Lon Safko and David K Brake, 2009, John Wiley & Sons.
At the beginning of 2010 Alexa found that 6 of the top 10 worldwide websites were social media sites (including qubeqube? – a Chinese social media site).
There are challenges here around:
although there are changes here. It's becoming more acceptable to connect with brands in a different environment. Facebook has particularly helped bring about this change
trust – how do we maintain trust in these chaotic
transparancy – you must have conversations with rather than at your consumers. A shift in how we market our products.
increased noise and distraction – how do you filter through that, curate information, make yourself useful and interesting and taken seriously – and acted upon over and above
regional variations – just as qubeqube is big in China Google's Orkut is huge in Brazil. If you want a global presence you may need to be in more than one place at once.
time – there are no quick wins. It takes time to set up and nuture the environment and build up trusted presences. It takes time to keep going on this work particularly around other commitments.
Social networking is a networking link like any other.
Social Media Cycle (from Virtual Cycle of Social Media on Zachary Clayton's website): this cycle lets you see how you will plough feedback into your practice. You listen and learn, you refine objectives and measures of success, you create engaging, channel appropriate content for consumers, you distribute content via various social media channels and then you reflect and refine and begin the cycle again.
Before you start you should be:
setting clear objectives – do you want to increase traffic? boost subscriptions? gain feedback for development process? You can have multiple objectives but they must be achievable and measurable.
research the environment – stalk people if you need to, find out what is going on and what you should be doing – there are lots of tools to help you do this.
need to STP (Segment Target and Positition) your audience – think about key players in community, what they say, what their influence is, how can you target them? Can you position yourself as a leading voice or opinion. The power of a good network will save time.
So looking at Influence (see: Forrester Research Inc. diagram adapted from diagram in Groundswell by C. Li and J. Bernoff):
Your audience ranges up from Inactives (avoid), to spectators, to joiners, to collectors, to critics (you can use to help endorse you – people who rate items on Amazon say), to Creators at the top of the tree (they create content, have trust, have great network – you can use them to help generate good content). Most people are inactive or spectators. There is a sizable chunk in the middle of these levels of activity but only a small group who are most active and creative (though it is expanding as people become more comfortable with the technology).
Harness Influence (Ready/2Spark chart adapted from Lara McCulloch-Carer, The New Way to Win Fiends and Influence People):
You have to Listen and Connect (Return on Engagement rather than Return on Investment?), you have to Add value, Be approachable, and Be Authentic – all crucial to being a trusted credible presence in social media. Engage and make sure you are fun and useful!
Example: @Darwin2009
This was a project to celebrate the Year of Darwin. The motive wasn't financial but was about raising profile of multi disciplinary content around evolutionary biology. No other book or resource doing this and it was a very successful project – well over 100k followers. Huge numbers of retweets. Twitter picked up on this and it is now a suggested profile for the science category with other big hitters – a huge achievement. This suggestion process is a huge boost to followers and credible.
Listening Tools – Davina is a fan of RSS feed aggregators – pull RSS feeds from influential people, see what they are saying etc. (I'm a fan of this approach too). She also recommends Social Mention– lets you quickly scan who is saying what in a particular subject or brand area, Technorati and Google.
For Twitter Davina suggests Twitterfall, Tweetdeck, Hootsuite. For Facebook she recommends Facebook search and Facebook PPC ads – actually lets you get a really good sense of size of demographic groups and target markets – is it worthwhile you investing in a Fan Page for that group?
Example – Connect
This example is the variety of spaces in which the "… for Dummies" brand appears. They have a website, blogs, facebook, twitter, YouTube, a phone app. Books can become out of date so these channels help readers stay up to date.
Example – Add Value
The journal: Methods in Ecology and Evolution have a YouTube channel that helps add context to the content in the journal. It boosts the visibility and ego of researchers but also boosts interest in the journal and the articles within.
Example – Be Approachable
Chemistry by Wiley is a Facebook page – a very broad offering with information on conferences, how to get published. It's a one stop resource for the HE market. What I really like about this is that there is a real human behind the page – it's written well and in an approachable and friendly way that means the fans are happy to ask questions and find useful answers that help keep engagement going.
Example – Engage
This is a Facebook page for "For the Love of Food" this is for  a book but actually barely mentions it. There was a competition for culinary skills, for sharig culinary achievements. Really engaging and relevant to content of book and courses the book is aimed at.
Key Points
Have a clear road map – be really sure of what sort of messages you want to post and why and how you will be doing this.
Make the most of influence – listen, who is influential? Can you be that person/profile?
Collaborate with colleagues – it will save you time, it broadens the depth of your presence, it adds value.
Integrate with traditional methods – it isn't just a quick win one size fits all, it's part of an ongoing marketing strategy
Don't be scared!
Q&A
Q1) You showed several pages with the "Like" model rather than a fan page. But doesn't that encourage single rather than ongoing engagement?
A1) We went for that model to try to ensure our updates fed into our users newsfeeds, you can draw people back to the page through updates. What's your
Q1) Advantage of group pages is that you can have infinite numbers of fans but there are tools and plugins etc. that are only available for fan pages. We've tended to go for Fan pages but you are capped on the number of likes you can have.
A1) Groups are kind of closed off but fan pages offer SEO possibilities and you can make really interesting fan pages with the HTML
Q2) Have you seen much uptake of those options based on the For the Love of Food Page – have business objectives been met by it?
A2) There is a subtle "buy the book" message and it's too early to know how successful that is. We did have an economic textbook with a Facebook page with a game/app that connected to the book – you needed to have the book to play the game really and that had a pretty strong impact on sales.
Q3) On the Chemistry Facebook page you obviously have a long term plan. But this For the Love of Food page – is it part of a short time page, is it just up for a certain amount of time?
A3) No, the page has a different name from the book and is also about a long term strategy.
Q4) Recent reports of people leaving Facebook in droves – what impact does that have on these pages and strategies [note here: tiny percentage of Facebook users are leaving compared to the whole, but an interesting trend. This also has been happening at the time Facebook have reached market saturation in several countries and when looking to float on stock exchange which may not be unrelated]
A4) This is where listening is important. Are the people leaving the ones you want to speak to/connect? I've been doing focus groups in the UK and US and there are universities looking at stopping providing email in favour of email.
Q5) Your chemistry page has 10k likes, how did you get people to Like that page? How did you get them to go there and use that space?
A5) We started with our existing resources – email addresses, past customers, etc. Started with those we thought would be on Facebook. Had banner ads on platforms and at conferences plugging Facebook. And encouraged existing user base to share with their own networks. But it takes time to build up that audience.
Q6) What are the risks about using a platform you don't own?
A6) I would go with it anyway. These conversations already take place there. To not join in would be odd. You miss the chance to defend or identify opportunities here. Good example here is Wikipedia. You can have a great informative journal page and it can be messed with BUT the power of wikipedia is that they will always be top of the search results – that speed of connection and SEO advantage outweighs the risk of your page being abused.
Social media integration: Building multi-channel hub presence – Lizzie Shannon-Little and Caite Panzer, Oxford University Press
Caite is based in the US office, Lizzie in the UK. When Caite started there was kind of a scatter gun approach to social media and we wanted to move to a multi channel hub presence. We wanted a primary, unified social web presence – decided to do this around already popular blog under the Oxford Academic brand. We wanted a unified voice to our customers. We wanted to present high quality content via the platforms and channels they prefer. We wanted to maximise efficiency and consistency, We wanted to increase discoverability and we wanted to to connect to more targeted presences elsewhere.
So ere we see the blog that connects to their Facebook page, Twitter feed, YouTube channel and RSS feeds.
The Blog was mainly base d in the US but we wanted to develop it to demonstrate thought leadership via original content. The platform is the OUPBlog – most highly trafficked academic publishing blog in the world. We do a lot of targeted out reach to bloggers – for instance to librarians at the ALA conference. Our editorial vontent that reflects OUPs published content. We have multiple RSS feeds and that also feeds into our journal platform – so people can sign up for what interests them most.
OUPAcademic YouTube channel was set up in February this year. So far we have posted 87 original videos which have had 14,500 upload views and over 7000 channel views. We have  dedicated playlists for author interviews, dictionaries and science content. And we have playlists built about any content/topic and streamed RSS. We do get real feedback in this channel. There is also a lot of buzz and feedback – for instance when adding new words to the dictionary we get a lot of interest but previously we did not have a way to join in that conversation.
Facebook we are using as an outreach tool to disseminate original content and engage with users. Previous presences on that blog had been US and trade but we've gotten a great geographical and demographic range of interest in the OUPAcademic Facebook page. In the first 4 months we've had 3-5 weekly posts and have had a good number of likes – we have been making sure we promote this presence in our other channels like email etc.
Twitter – outreach tool to broadcast original conent and interact with customers and inluencers. We have @OUPAcademic. We also have @OxfordJournals is quiet broadcast orientated though well retweeted. @OxfordWords is specifically for dictionaries and both this and @OUPAcademic are more two way. We also have title level Twitter feeds – some run by staff at OUP, some by journals themselves. We help build connections to journals on Twitter and Facebook though links, RTs etc. We use both Twitter and Facebook to identify bloggers to reach out to as well.
The OUP blog have great stats. Three articles per day cover books, journals and online products. Facebook has reached about 2700 fans. One of our objectives was to drive traffic to th eblog and it's worked well fo rthat. Twitter had rapidly expanding reach (+22k followers across all feeds). Been part of two trending topics: Oxford English Dictionary and Freedom Riders – both OUP titles which we could contribute rich content for.
YouTube launched Feb 2011 – loads of interaction, lots of sharing and we've had videos picked up by the media which helps drive traffic.
Measuring success. Facebook and twitter both push traffic to the blog. Readership has doubled. For Words we've been endorsed/mentioned by Stephen Fry and Simon LeBon and that helped push growth across channels as has our cross-promotion activity.
Expanding our presence: Dictionaries hub
Launched @OxfordWords in February (now over 10k traffic). Drive content from OxfordWords blog hosted on oxforddictionaries.com. We've been increasing brand awareness, increasing SEO and reaching out – working well. In march OED became trending topic on Twitter, named Top 10 Language Twitter 2011, reached 10k followers after first four months. Really proud of this. From this hub we are able to listen. These presences take a lot of time to build and maintain so we have picked ways to drive traffic and interest in content.
Q&A
Q) How are the videos made?
A) Authors often done in house – interviews in NY. We have 2 or 3 people working in video (blog editors etc. not just on video). We also create professional content for YouTube where appropriate – for the dictionary content or instance
Q2) How long per day do blog editors take to keep that updated?
A2) we have a full time blog editor and social media producer in the US. In the UK we have someone working on publicity as well as social media. We have looped this into the marketing plan for specific books etc. We will ensure that editors of books are committed to take part in the process through a blog post or video etc. to help publicize new titles.
Q3) you mentioned the Oxford Words site
A3) We wanted the blog for SEO, to bring users back to the site. To keep content fresh and interesting. Twitter has helped push that out
Q4) What percentage of global marketing budget is spent on social media?
A4) Mainly use free tools. We are starting to use paid tools for monitoring. But people and resources do cost. We have a full time editor for the blog in the US, about 1/3rd time of a publicity manager in the UK. Maybe 10% ish of publicity but definitely growing. OED presences are separately resourced from the dictionaries team
Q5) How are you tracking success in terms of quantifying what you've been doing and how it generates sales and money
A5) The dictionaries is easy to track – Search rankings, traffic to site, time on site – it's an ad funded site so that's easy. But media coverage, blog coverage, activity etc. can also be seen in sales etc.
Q6) You mentioned OUPAcademic that has content from others – how do you persuade societies who publish journals to set up their own presences for individual journals etc?
A6) It can be a bit of a tough sell as they are busy people with multiple responsibilities but we show examples of success. For instance our partners working on Annals of Botany presences are seeing increased traffic and activity on their journal pages and that's a pretty compelling arguement.
Creating a community around content – Mithu Lucraft, SAGE Publications
When I refer to communities I am aware that there are many networking spaces. There are research spaces, there are spaces for niches like chemists or bioloical researchers etc. I'm going to be talking about joining or creating a community around content. Facebook and LinkedIn let you build a community in the bigger space, tools like YouTube are about limiting yourself to a particular type of content.
Existing communities – pro's
Quick and easy set up
Low or no cost (except time and resource)
Low effort for users – they know what they can do, what the expectations are
For instance the New England Journal of Medicine allows users to add value to the content
Third Party Communities – con's
"Rented" space – it's not your data and you can't reach out to your users in other spaces having made a comunity there
Inflexible – very restricted by what the third party allows
Be wary of the T&C's – is your content yours to take away at the end of the day
You can get around the cons by building your own social network:
Pick your functionality
No brand dilution
Registration/user data
You own your content
A great bespoke example here is the Nature Network. It has complete control, it is very effective. But it is a costly approach.
So I'm going to talk about white label neworks – a cheaper option that can also let you brand the site as you want (for instance Ning, WordPress, Pluck, SocialGo, etc.). You have the opportunity to collect information, retain content etc. Sage have used Ning and WordPress so I will mainly be talking about them.
BUT FIRST!
Do you REALLY need to build your own social network? It's as tricky as launching a whole new publication and it's a big time consideration. And who do you want to reach? Where do they communicate? Do you need to set up a new community or should you just join the one they use?
Sage did some research to see if we should build resources for teaching professionals. We looked at TES Connect which was well used. We couldn't offer anything different and useful so engaged in that space directly instead.
So, if you are going ahead…
Step 1: Define Objectives – what do you want to achieve? What do your users want? What funtionality will be there? What will it ook like?
We launched methodology.co.uk. A well visited site found mainly by search engines. We decided to create an added value community so different people interested in this topic could discuss what they are doing. We wanted to share our publications but also connect to courses, providers etc. So we designed Methodspace [evidently based on Ning]. You could create a blog, add events etc.
Step 2: Define User Stories – what do you want users to do when they arrive at your site?
For our site we were thinking about researchers, students, academics etc. and walked through a full user story for each and what they were likely to want and need from the space. That then drives what you see on the site. A great example is the BMJ doc2doc site – the introductory text on the page shows clearly all the tasks you can do as a member.
Step 3: Plan your content! – it's not enough to create a space and ask users to connect. YOu need to be useful and interesting. You need to curate great information. You need a content plan – perhaps an editorial calendar – is key.
For the Social Science Space we wanted to create a supportive environment around the value of social sciences – engaging academics, funding councils, etc. It close to 6 months to set up content and we have someone working 2 days a week to create content for this site.
Step 4: Engage your members! – Davina mentioned how few people will want to take an active part in your site. You need to encourage participation. This is where a community manager comes in. This role calls people back to action. They can engage people as they join the site, monitor conversations and respond and build with them, set up offline events perhaps. The other big thing the manager does is manage spam. The white label networks try their best to eliminate spam but you still need a human to help. We've come up with guidelines within our company to listen to the community, to deal with spam etc. [sounds like the EDINA guidelines should be mentioned here – click to read].
Other tips for engagement:
Regular contact
Rewards – can you create community roles, member rewards for participation, upgrade commentators to encourage further participation
Step 5: Cross channel marketing – it's no good creating a community in isolation. How do you make sure this is not a silo but you have participation driven through other channels – we see big spikes in participation whenever an email campaign go out. And remember to bridge the online/offline world. Participation on other sites is also really important. If people see you participating in related discussions on other sites they will be interested in taking part in discussions on your site.
A great example of online/offline bridging: SAGE is building a cardiovascular network. Focus groups and research showed that users want a dating site – so they can meet up at conferences with peers in the same areas. So we know how important
Measures of Success?
"Perhaps you can't be the next Facebook but you could be the next Facebook for Cupcakes!"
Listen to conversation. Meaure traffic – easy to do. Set targets realistically and update as needed. It is difficult to pin down measures of success for social media. Brand building is really tough to measure. For me Methodspace was launched in 2009 and our success measures comes down to conversations and activity in that space. We have over 8000 members. When set up we had to seed many of the discussions but the community there create most content themselves now. Internally this has spawned Crimspace and Communicationspace – similar communities that build on that experience.
Social Science Space – we set targets that haven't worked out. I was expecting blog content rather than member engagement. But earliest feedback showed much more interest in seeing info on other members and membership levels set up. We set up an aspirational goal of 100 partners by end of Q1, we had 45 which wasn't bad but shows the need to update goals as you gain more knowledge.
Closing tips:
Keep objectives clear & simple
Set targets, but keep realisic and flexible
Plan your contet
Give it time – lots of time
Join up your marketing
Horizon scanning – see where people are, what they need and what's likely to happen
Measuring the Progress of Societies:Wikiprogress, a way forward around key content – Ronan MacErlaine, OECD
Ronan is kicking off with an introduction to the OECD, an intra-governmental organisation defined by a programme of work. All of their publications are peer reviewed publications, including the highest quality statisics, and most publications are for sale.
The Global Project: "Measuring the Progress of Societies" – you've probably heard about this in the UK through David Cameron's activity around communities. The OECD have been working in this area for some time but didn't have a space for sharing knowledge. They decided to have an OECD-hosted project so they can share early (non peer reviewed) content as well. The project has strong political support (Stiglitz-Sen-Fitoussi Commission). It's about going beyond GDP an dthere is a requirement for global knowlede sharing. From 2003-9 they considered options before deciding on a Web 2.0 approach – open the discussion in a slightly controlled way. It has an end result of trying to come up with policy measures that is based on what matters to people.
Wikiprogress was one of the channels used: launched at OECD World Forum in Busan, Korea in October 2009. It's objectives are to create a participatory public web platform for global research on progress and the 21st centruy and to build up a real community of experts and discussion.
A wiki was chosen as there was a proven success (Wikipedia), simplicity of use was crucial – used MediaWiki as it was open source and free (and what users are used to from Wikipedia). Allows user generated and managed content. Can easily be searched, browsed, added to. But also a "Weapon of Mass Collaboration". We'll only get the metrics on progress if it's a global dialogue – societal not personal wellbeing. Work since the 70s on this so we needed a global and multidisciplinary community to facilitate democratisation of information – a huge step for the OECD to acknowledge they are not the experts on this topic.
Why does a wiki work? Well because it is a hybrid of tool and community – people will correct and edit and contribute knowledge if we think it's to the greater good. If it has a result and purpose people will contribute. Our community is more niche than wikipedia so we have to bring that network alive and show that engagement has real outcomes. A wiki page is a process not a product – it changes, it pulls in data, it is a living changing never finished resource – that is what is so interesting about them! Why do people contribute? People want to use their knowledge, they want recognition for their work – the wiki logs contributions and that's crucial. And finally this is a project serving the greater good, it has global significance.
Lessons from WikiProgress:
You must keep neutrality as a key rule for articles, they are not opinion pieces – very factual but then we also have blog that gives a space for opinion type content. Quality control is very important. Publish then filer. It's a process, published in real time – so the article develops with no interrupion or delay. Comparable to quality peer reviewed journals. Errors can be found and fixed quickly. References are needed as per any wikipedia type article – automatically a tag showing that a citation is needed is added to the page otherwise. We also have a quality assurance team with additional priveldges to quickly deal with spiders, spam, vandalism, etc. but also can help keep churn of checking and keep quality up. But we've had very little abuse/vandalim so far.
Our community is core researchers in the "Progress" research area. Very much a specific identifiable group of key people who were invited first and got their content loaded to get the ball rolling. Academia were slowest to adopt the new tool, they are most used to peer review and needed convincing that sharing information globally could be important and valuable.
I'm not going to go into it but we do use Facebook, Twitter, Jumo and YouTube to drive activity. We have a full time staff member who deals with these channels and produces a media review. ProgBlog compliments the wiki and we've been delighted by those that have been happy to post guest posts for us. We have also created networks: GPRNe, Latin American Network, Wikichild (a wiki on issues around children though this was not successful at first).
Harnessing the Network:
GPRNet – Network of progress researchers worldwide
Global Projet Board and advisors – help us in strategy and formulate objectives for the site
Correspondants – we promote their work and they feed in content and research from their own jurisdictions
Friends of the Wiki – have admin rights and feed in info ad-hoc
WikiGender and WikiChild networks – complement WikiProgress. WikiGender has been running longest and we've fed learning from that into WikiProgress. All three are cross promoted via social media.
WikiProgress has so far seen progress in specific topics but we've also found progress initiatives we didn't know about before and sharing that generates huge debate and interest. Papers, reports etc. all now on WikiProgress. Country pages have been of particular interest – these pull in live data from partner sites. And we have a community portal – a global media review by the person who manages our facebook and twitter accounts. It generates huge traffic and would be well worth doing in other social networks.
WikiProgress has moved to Creative Commons licensing which means that content can be redistributed on different platforms – this is a big first for the OECD and shows a big change in attitude. We are adding a BETA version of print to PDF – effectively a way to use WikiProgress taxonomy to create an on-the-fly journal. We have achieved mass collaboration however our objective isn't about how many poeple we have but edits and articles. We have over 180 articles per monh and about 550 editors (22 ish new added each month) and this includes the core key researchers in this field.
CAn see news, Progress Media Review, "eBrief" – monthly email summary of major issues and interesting article. We show trending content. And we pull in lots of content from elsewhere. We have a "NumberCrunch" area for stats – added by contributors. And you can see who is online – see their profile, their edits, their contributions. We feed in our blog and tweets. We have functionality to search for articles, create accounts etc. on the right hand menu. The Research network includes biographies that were labour intensive to set up but made a big difference for visibility of researchers. We have an events calendar, we have featured initiatives etc. Lots of browse and entry possibilities.
Q&A
Q1) This is a wiki so if I add an article can anyone edit it? And is the attribution still valid?
A1) Yes, anyone can edit your article. If you disagree with an amendment you can disagree, you can amend, or you can discuss with the other contributors. Mainly people will change and also send an email explaining choice. It's taken very seriously in this space and very much about the greater good. You are a contributor to a page, you are not the author of an article there.
Q1) You think this has been successful?
A1) Yes, in terms of the quality of the articles. Wikipedia is too.
Q2) Question for the audience – how many people have ever edited a wiki [about 15 hands go up]. I have and I have found it fairly difficult. How do you train and support people with this?
A2) We have tips on the right hand side of the page explaining how to add a new article. It's relatively simple but we have created how to videos. The key thing is to get people over the initial hurdle by emphasising the usefulness of the content and the high profile nature of the content when added. We use Mediawiki and we have a tech guy who helps make contributions easier – we have a WYSIWYG editor for our wiki.
Q3) Is the humanities focus of this area part of the reason that this works? I don't think scientists would like that!
A3) Well the researcher's papers are still printed in journals, those are not being modified. But their articles here can be edited – its a different type of space. They see jumps in information and new connections that they otherwise wouldn't see. It's not a published papers.
Q3) But you are printing a journal from this?
A3) Yes but it's a WikiProgress journal, a different piece. This work is an annex to the published works of contributors.
Q4) How easy is it to set it up initially? Is it free? Are the modules free?
A4) I wouldn't say it was that easy to set up. It is free though. We have some free modules but our dedicated programmer has also tweaked a lot of these to make them work for us.
Making use of QR codes: Connecting to the mobile user – Alan Crompton, Taylor and Francis
This presentation comes with a handout on QR codes. What are QR codes? Well they are another sort of barcode – a 2D barcode that works both horizontally and vertically. Another kind of 2D barcode is the Microsoft Tag (a rare mention there). You can scan the code on an internet enabled mobile device and the code will take you to content – text, a URL, videos, images, etc. Anything that can be linked to. The technology was developed in 1994 by the Denzo Wave corporation in Japan. The idea was to tag car parts for manufacturing. A really helpful system that has slowly taken off in other industries and usage. Japan is still leading the way as are South Korea, but US and Europe now also using QR.
How does it work? Point camera on phone at QR code, activates an application to take a picture, scan it, and take you to the online content. So you need an application to read that QR code. There are loads of these including Qrafter, QR Droid, Lynkee 2, i-nigma, etc. Some are better than others.
How can I create a QR code? Well if you shorten a URL with bit.ly you can add .qr to that short code, go to the URL and a QR code has been generated. As with all bit.ly codes you can track usage. Very helpful. There are lots of other QR code generators you can use: qrstuff.com, goqr.com, bit.ly, delivr.com/qr-code-generator; keremerkan.net/qr-code-and-2d-generator. Some QR codes can be done in colour or with designs – you just need sufficient contrast or the scanning to work. e.g. red Calvin Klein code, green code in Lacoste window – which took people to an interactive Pong type game – that ended by giving you a discount voucher for the store, QR code to promote application for Waitrose at Christmas 2010, Wilkinson sword promotional QR, code for District 9 that ties up to the themes of the film , Debenhams code in shop window for their app, floormat for conference with code, qrcode cupcakes, and Pepsi promo code.
Using QR codes in publishing example – Ubimark Books: Around the World in 80 days edition by professor at Purdue University in the US who has added QR codes into the edition. Other good examples: Firstbank (US) has big backlit QRs at Denver airport allowing download of books and sudoku to entertain them on flights. AIP (American Institute of Physics) Labs – has a Permacode Generator – which lets you create an article level QR code for DOIs or AIP journal – can use in hand outs, documentation, websites etc. Really interesting development. Not quite sure how they did this.
Case Study – Using QR codes to enable access to Routledge content
We have a flyer we take to conferences etc. which we invite attendees to scan the QR code of. We also have abstract booklets with similar codes on, also banners with QR codes – lots of conference stuff to encourage interaction. We also have business cards for the same purpose – these connect to defence and security titles.
Experience so far has been fairly mixed. Tech savvy folk are broadly interested. But similarly people are baffled – is it a maze? A futuristic graphic logo? But people are curious and want to know what they are – and that enables us to speak to people and explain them. And help them learn how to access content with them.  In terms of stats on usage. 18 of the 81 clicks have come from QR codes after 18 months. Would like it in three digits. But depends on us talking about QR codes and giving it a go. Apps are free so easy to get going with. The main thing I want to emphasize is that QR codes are a work in progress. Some things lend themselves to use with QR codes well. Your community will have specific needs.
Mobio Identity Systems put together a quarterley marketing report on QR codes – it's based on their own proprietary sysem – but for their codes they have seen an increase of 4,549% in usage. If it's any indication for interaction levels it's a positive sign. My personal belief is that engagement in North America is increasing but not at that rate.
Key Things About QR Codes:
Increase awareness and understanding of QR codes
Talk to people about the benefits of QR codes – authors, editors, colleagues and customers
Target the market – QR codes work for connecting to a tech savvy audience
Maximise accessibility – creating and testing a QR code that is universally readable on all mobile devices (not all readers and coding tools are created equal)
Engaging use of QR codes
It's crucial to engage with mobile users. There are 300 million + smart phones in the world and they are influential and a big important market
QR codes can be used for very different things. You can add value through exclusive offers, promotions and competitions it can make a real difference and have real impact on the brand you are promoting. If you don't use engaging content the effect will be minimal
QR codes easily connect offline and online content.
Metrics are important – measure the impact of your QR code campaign and understand who uses your codes and what they will need. That report previously mentioned indicated usage of QR highest amongst 35-44 year olds. But also growing in teen and 20-30 year old demographic.
Integrate QR codes with other direct marketing
Coming to a mobile device near you soon… NFC: Near Field Communication
A form of this is already in use here in London in the form of Oyster cards. This is a small example of what you can do with NFC. It's a short distance (less than 20cm apart) radio communication. So it can be transmitting information from a poster (e.g. X-Men First Class). BUT it's very new tecnology but only around 20 models of phones can actually interact with NFC. All you have to do is hold your phone to the transmitter (e.g. that film poster let you stream the trailer). But it's so new and so unknown that it's still a little presumptuous to start doing this stuff. And NFC and Print: TagAge – integrating NFC tags into print products – posters, items etc. Can do custom information etc. However 200 posters with tags is about €2000 to print. That's versus only normal costs of printing a QR code into a poster. QR is cheaper and easier to trigger interaction with now.
Look out for:
Social Media Examiner – How QR codes can grow your business
Likify – Enabling Users to "like" content or products on Facebook – as used by running groups in holland, and in Diesal stores. Interesting ideas.
CNN – Marketers embracing QR codes, for beter or worse…
Getting your QR facts right: QR codes: 26 MUST-HAVE Facts
Twitter: @QRmedia, @QRCodes, @QrChat, @qrpower, @QcodesR, @QRes8 etc.
Q&A
Q1) You can embed a QR code on a website – how do you use that other than on screen at conferences?
A1) If you are browsing on a computer and there is unique phone content you can connect via the QR code. It's also a way to extend your website onto phones.[and it saves you typing URLs on phones!]
Q2) What can you do with NFC that you cannot do with QR codes?
A2) You can share substantially bigger size chunks of content. QR you can point people to URLs and text but depends on size and density of codes how much text you can include. You can do huge QR codes – can put a book chapter into a code if you want! But chances of that code not working are higher – error correction much less forgiving at that density. [NB the perk of NFC is that data charges may not apply]
[And a fun note from me: there is an ace project looking at the web of things through QR codes and stories: Tales of Things].
Creating iPhone apps for delivering and sharing content – Jackie King, IOP Publishing
When I started working on this presentation we were working on iPhone apps but we are now extending out, using Android etc.
Jackie will be giving us some background, the motivation, products and metrics, the process and what has been learned. Mobile sits loosely in the IOP social media strategy but very much learning as we go.
IOP (Institute Of Physics) Publishing is a for profit arm of the professional organisation publishing aorund 10 journals. We were embracing social media but also some app developers knocked on our door and that forced our hand a little. We liked the idea of an additional channel for distributing our content. We have been getting more flexible about sharing our content. Our attitude has changed and we are really keen to see social media helping our content be visible and shared. Less altruistically we wanted to be involved in this new thing, increase our traffic, and making people aware of our brand.
Started with two apps – both iPhone apps at this stage. First was Physics World Newsflash – delivering news articles as they were published to the website. Allows usage of content as they move around every day. IOPscience express allowed users to download latest papers.
PhysicsWorld Newsflash – decided the app would be free, allowing delivery of news articles with concept of consuming content on the go to improve services to the physics community. Not intended to replace anything, more to increase distribution of content available to us. Fitted into wider social media stategy of raising awareness and profile. App allows latest headlines, you can search stories, news headlines click over as there are changes. A Share link was included – for email sharing. We allowed user feedback on the app and had huge response requesting sharing via Facebook and Twitter – which has been enabled on the most recent version. Version 1.0 came out in January 2010, Version 1.1 came out in January 2011. Loads of feedback after the first version, much was around the article page layout, some isues around searching for the app in AppStore, Sharing, Android version wanted to – we are going to do this.
We talked a lot about measuring and the issues of doing that but we have been collecting anecdotal feedback – complements and comments about the app, feedback on what works well etc. Total downloads from Jan 2010 to May 2011 – 28k downloads. We had been concerned about whether use of articles on the website would go down with the app but it's actually increased over time. iPhone traffic to the site has also, as you'd expect, hugely increased.
IOPscience | express
A free to install app. And we encourage users to email articles to friends and collaeagues regardles of whether or not they were subscribed (if not subscribed they'd see abstract only). Keeping up with technology, service for community etc. The app includes 40 journals. Initially just used our own journels but in current version a number of partner journals have asked to be included. You can browse the latest apers in a particular journal. You can download up to 20 articles (full text) per month. Search covers 2 years of archives. We are on the second version of this app now too. We've added author search (people like to search for themselves) and we've also improved the appearane of pages on iPads. People don't consume this app as much on the go as the news app.
Phase II of mobile app development
We were looking at a new category of institute member. This was to be a digital membership. And a new app was to be part of this. Proposition: "Now you can access Physics World anywhere, antime from your iPad, iPhone or Android." Really good response to this. You can read the latest issue of Physics World from the day it's published. Access back issues from that year etc. One week of downloads (3-9 June) – iPad 32%, 41% Android, ?? iPhone
The process – all ideas were generated within th ebusiness. We engaged with internal stakeholders across the various functions. We have app developers who came to us and they have helped us from start to finish. Wireframe mock ups were really helpful then it was built, they did QA, we did testing and they helped us get the app into the AppStore. You have to be really careful about the details. We had put in PhysicsWorld as a key word but people were searching for "Physics world" (with a space) and not finding us.
Allow plenty of coningencies, text throroughly across multiple devices, the Windows version of iTunes of AppStore is harder to test with than mac version, be aware of process for submitting apps etc. And marketing is crucial for uptake – your supporting copy for the AppStore is really important as is getting the word out to your potential audienes.
To end: a quote from Seth Godin's blog
Q&A
Q1) Single biggest benefit of the whole exercise
A1) Biggest thing is the community – having another channel to distribute your content
Q1) But you don't charge for it?
A1) But it's about the community. We'd definitely do it again
Q2) What was thinking of device specific app rather than a mobile optimised website
A2) Well we are aware that that is an option and are thinking about it now. At the time we just decided to do that app thing.
Q2) With the last few apps I can see why those are apps. With the first one it seems like that should work on mobiles but I tried it and the website works horribly on mobile. But the app is great.
Q3) Who was the developer and what did it cost?
A3) Moobly was the developer. Cost was around £10k
Q4) You are thinking about devices – have you thought about how Google apps and desktop apps might play a role in the future?
A4) No but we are keen to stay aware of what's out there and useful.
Social media and reputation management: challenges and opportunities – Grace Baynes, Nature Publishing Group
Reputation management on the web is an enormous topic. There are companies building their entire business around this. I'm looking at the narrow area of blogs, twitter and, to some extent on Facebook today.
So, your customers are talking about you – are you listening? In the old days people like me working on PR for companies worked with journalists, worked with listservs perhaps but most of the contact were one to one or one to a small group. But now social media is more like someone shouting to a big room and that comment staying around for a while. A blog post can really stick around. I don't have all of the answers but I'm going to share a disastrous examples and some positive examples.
In order to listen to and respond to your customers you need to be part of the conversation. You have to be on social media – it's hard to interact if you've not in that space. So Nature have a page on Facebook for instance – people can come to that page and share problems or questions about specific articles. Because I am on Facebook if I spot an interaction there I can send a private message, post a correction on a wall. The same rule applies to Twitter. So @NatureNews has a Twitter account – as do other product/services. Our chemists and materials editors are particularly good at using Twitter as a two way communication channel with our readers. We also have more corporate presences. It's increasingly useful for general enquiries, queries, problems etc. There is a place we can direct people to and we can reply.
It's very hard to track everything being said about you. There are lots of social media sites – how do you keen on top of all of this? Well there are lots of tools I use: Google now does real time searching so you can filter search to real time social media platforms – and you can also set those up as email alerts. It can be a bit of a firehose – unless you have a very unique brand name you can get a lot of noise in there. The other tool I find increasingly useful is Hootsuite – you can use Twitter and Facebook etc. in there. There are free and paid for accounts. So here we see three account shown – comments about us, saved searches etc. These allow me to keep an eye on what's going on, to monitor and listen.
It's one thing to monitor, another to dive in. This is an example in applying caution. About this time last year a certain university system in California said they were not happy with us and might boycott us over pricing. This issue exploded into publications, blogs, etc. We had a really mushrooming PR crisis and the facts and figures were not representative and we wanted to put our point of view across. We posted a standard response to all the mentions. What happened is that I forgot that social media is social. I treated these bloggers as if they were not people. So some bloggers called me up on boiler plate responses rather than reading and providing individual responses. I bashed myself on the forehead for being such an idiot. Boiler plate responses are a bad idea!
In better days…
I had another experience that seemed initially quite scary. So Jonathan A. Eisen posted to his Tree of Life blog a comment about an announcement in 2007 that Nature would make all genomic articles free. There was a technical glitch and some of these ended up behind the paywall. We started looking into it and didn't respond on the blog. Then Jonathan had a very bad day and wrote a very angry "#NatureFail" blog post. This got picked up on blogs and Twitter. We were really upset as we wanted to fix the problem. I thought hard. A colleague jumped straight in and said "yes, we think this is a technical hitch we're working on it" and I added to it. Jonathan joined in and wanted to contact someone – conversation continued on blog and on Twitter. So the next day a new post appeared, and another… Throughout all of this Jonathan and I were continuing a civilised conversation but also using his blog as a form of advocacy. And I knew this wouldn't be a quick fix. So I continued interacting and updating. And I invited people to email me to tell me if an article wasn't available free but should be. Sometimes you have to take the conversation offline/private.
We started to see amplification of this issue. A blog post elsewhere got a bit explosive, encouraged pressure through requests to the reprints department. Fair enough but not the best solution. I posted to explain that this was a glitch not a conspiracy. Only one person contacted me with an article that should be open. Meanwhile Twitter coninued kicking off. Responded immediately as they were seen.
There are times that you shouldn't comment – like an accusation of a legal issue…
And it's not always the big stuf you need to reply to. A really fed up customer can be made much happier with a response. Trying to help can make a big difference to that person and their personal network. Nature publishing group is way behind people like Carphone Warehouse who are monitoring and responding to poeple all the time about their products and services.
It's not just negative reputation management. Someone wanted Twitter handles on articles. Started on Nature corporate account and moved into personal account with 5 people bringing in ORCID etc.
Some lessons learned:
Get involved
Monitor
Engage and listen
Be Human
Take a Deep breath…
Know when to take it offline
Know when to leave it be
Q&A
Q1) You said that there are times you should take things offline but what if conversation is started by a blogger and that person wants to keep it very public and online
A1) In that case I mentioned we had private exchanges in addition to blog posts. Find a way to make personal contact. If nothing else you can post a comment saying I'd really like to talk about this – share contact info or request info to be able to speak to them
Q2) How much time per day do you spend monitoring this stuff – how do you feel about going on holiday for example. Can you ever just not check it?
A2) Yes, sometimes it gets obsessive but mainly it's fine. I'm not the only person doing this – there are two in London, one in New York who all do this as a minor part of the role. I trust my colleagues to pass things on only if essential. That out of hours stuff though is very much the role of a PR person though.
Q3) Do you do customer service on Twitter?
A3) Not yet – primarily PR and Marketing but some of our editors do some o fthat functionality abd we need to bring in customer service on Twitter inside the year
Q4) Is there a word for what you do? PR is Public Relations but you are interacting with different audienes now
A4) Actually PR is a good term – rather than Media or Press Relations say. I really believe that our customers are the most important people and I'm pleased to answer public questions not just be dealing with the press.
Q5) Do you think you may see people who do not contact you directly at all, just through these other channels?
A5) Yes, we are already seeing people contacting us exclusively on Twitter. Not a huge number but some. Have good community there.
Q5) Could be a real paradigm change?
A5) yeah. Scientists love Twitter as do librarians. But you look at people in twenties and teens and they want everything in Facebook or Tumblr. They might instant message you in their space but they don't want to have to find an email address for customer services and find you.
Measuring and evaluating social media – Matt McKay, BioMed Central and chair of the CIPR Marketing & Communications Group

Matt is starting by saying that he is giving views that are his own. [and he's using Prezi today]

What are you measuring? Traffic; Buzz – feedback, comments, conversations; usage – of articles.
What are you not measuring that you wish you were? How your brand could be enhanced; consequences.
You are not alone in wanting to measure social media. I can't tell you what to measure, no one can. What you measure is about what your business or communications strategy is trying to achieve, what your objectives are. Remember what does your business want. It's just a means to an end and you have to measure it accordingly.
A bit of wisdom: if you are asking yourself "how do we measure what we are doing" you have already gone wrong. If you haven't got objectives in your strategy and if you're not tying up metrics to what you want to achieve then you'll end up with fluffy counts etc. that may not be useful for you.
Social Media ROI: Socialnomics  (socialnomics09)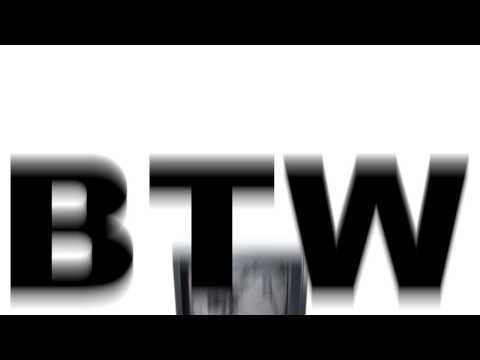 The Socialnomics presentations are great. That video will tell you that ROI for social media are all about money. ROI is about what you put in and what you get out. It's impossible to do ROI on a single tweet unless there is an action being driven. You must separate social metrics and ROI.
Social media IS NOT FREE. Firstly you need people, people are not free, you have to employ and train them. You need tools – computers, phones, etc. And you need time. I employ someone full time to do our social media monitoring. I think it's cheaper to do that than pay a company to do that for us (probably £80k for us). To say that social media is free is wrong. Time is the biggest costs.
Benefits:
Loyalty
trust – RTs, source of knowledge, source of authority
Passion – I would offer another type of user to Davina's list: evangelists!
Interaction – two way dialogue, maybe offline at events even
Awareness
Some of those benefits can be measured. Does the number of channels make it harder to measure. Where do you start? Start with your strategy. Strategy and measurement is not the end point but the beginning. If you tie your social media to your strategy it will help.
Observe – who's discussing you
Listen – what are they saying
Identify 0 who needs a reponse?? who might be a brand champion?
Internalise – what is really affecting your organisation – is it about authors, sales, what's important?
Prioritise – what resources have you got and where should the focus lie?
Plan – Can you delegate by topic or experience
Now a diagram of the conversation – Plan/empower and engage/listen/monitor & react/Understand and back to planning… And you have to measure throughout that process. From Strategic planning through to results and back in again if you measure and reflect at all points you will be more successful.
Metrics
If a metric does not influence you to change anything you are doing in your business, in what you do online, in what you do then it is useful. You need metrics that will positively change your tactical approach to social media etc. If your strategy *is* to get to 1 million followers then maybe follower count is useful. And maybe if you see a particular message adds a lot of followers – or loses loads – then again your follower base is useful. You need context to growth/shrinkage not just a number. What actions caused that change? Can it be replicated?
All sorts of metrics are meaningless – great example here being shown is the homeland security threat level. 6sigma management training has another cycle here: define/measure/analyze/improve/control. Defining is the starting point here, that's important.
Measuring can be quantative or qualitative. Sales are a great quantitative measure, as a business we largely run a product or service to make money. If you can show social media has generated sales then that's ROI. Taco Bell tried to do that with a voucher on their Facebook page. They have a 60 million person network and only 3% took it up – because it was a rubbish offer to get a 99 cent taco for free. So it was the right idea, but the deal wasn't good enough to work. Also they took Facebook likes too far. 60 million people clicked a button, they are not engaged with you, you've just visited their page. Getting research from the bottom line requires a unique approach. So an author has published with you, why did they do that? Well ask them in a questionnaire and make sure social media is there on that questionnaire. If a follow up question also includes social media that also helps us look at what went in and what we got out of it. We are trying with our key busines – authors, advertisers etc – to tell us whether they've heard about us in social media.
This is my favourite measurement example of all time. MyStarbucksIdea has been running for a few years now. Starbucks wanted a social media driven campaign. It centres on ways to improve Starbucks coffee shops. People can offer their ideas on the site. Then they let people vote and comment [a la IdeaScale] and share. This went on for quite some time but they were quite clever with heir metrics. Could have gone for traffic, sharing etc. They ignored all of that. They were only interested in how many ideas they put into action. All of those ideas came from the public – great for brand loyalty. Could be loads of data from this campaign but this is simplyfying data down to the useful business objective – and Starbucks shared number of ideas on boards in coffee shops.
ROI – I've seen people value each tweet (say) as a cost. Why is that a bad idea? Well ROI is Investment -> Action -> Reaction -> [non-financial impact] -> Financial impact. Website visitos, click throughs, youtube views, emails, followers, word of mouth, press etc. are all social metrics but NOT ROI as they have no innate financial value. This is entirely unsound. There are some examples where there is a value. In the US a company was launching Duke Nuken Forever, it was a bit of a joke as it had been developed forever. Finally it gets released. Reviews are vile and say it's a bad game. Mr Redner? goes on Twitter and says "if you're going to be that negative we're never going to send you free previews again". He apologised but his company got fired by the games company. *that* tweet had financial value.
What does that mean? Well we have to sleuth around for useful data. If you can measure all of your activities that would be find but you can't measure everything and many things you can measure won't provide you with ROI data. As we've heard today there are lots of reasons to be in social media. If you are there you should improve your presence – that's about social engagement.
Google Trends is great – helps you find out what is working. If you are smart about it you can look and see how that trend data relates to your activity – but you have to track which activity you do when and what impact that has. All of these free tools (I don't like paid ones as there are so many good free ones) let you do this well. It is worth having someone to ask questions as trends and data comes in. Employing someone is much easier than negotiating which keywords to add etc. with paid for measuring tools.
Google Analytics is the biggest tool for this stuff – it's one of the best way to find out where people have found you, when, how they got there, where they went, what browser they do. It is very powerful indeed. You can use it with Twitter APIs – tweetdeck, hootsuite etc. – to get a sense of who found your site how. We have about 30 APIs going in now and you can see from that (QubeQube, RenRen).
Spoutsocial – released in last few weeks. Free 30 day trial then paid for version like similar tools etc. Of all the ones I've used I like this one quite a lot. You can put in Facebook, Twitter, LinkedIn. You can schedule stuff, you can see metrics, you can see when you post, what type of messages you are posting. You can compare your followers, your following with the activity you are doing. Doesn't give you that bottom line but gives you metrics from engagement.
The other one is Klout – they also now do Twitter, Facebook and LinkedIn. The overall score is fairly meaningless. You can game your score. But it does tell you what you talk about. But you might see changes in influence etc. You may see that you are influential about stuff you didn't realise, or you may find there are things you want to be influential in but you have little standing in.
This is my favourite tool of all time: MentionMapp. A visualisation of twitter topics, connections etc. Shows you key connections etc. Can see what links people and find the influential people and can follow up on that.
SocialMention has one problem… it is unreliable and slow. But very useful nonetheless. Combines real time results and metrics. Take metrics with pinch of salt though. Sentiment for instance can only really be detected by humans. All sentiment analysis is dubious. Can help a little but humans are essential to judging the mood.
So… there are a range of online tools. It's as bottomless as Mary Poppins' bag. I love Sprout Social right now but they'll be another one along soon. Keep up with Mashable and TechCrunch and similar sites for news of those. These monitoring tools are pricey but what they offer isn't always right and social media changes far too quickly for most to keep up with – much easier to do this as a person.
Latest thinking… The Association of Measurement and Evaluation of Communication is the body in the US for looking at how you might measure community and social media. What they have come up with a balanced score card approach (Katie Payne, very influential in social metrics scene, recommended this). really interesting scorecard approach split by activity, immediate effect (usually raw data), then what is the effect? And how that effect maps to awareness, knowledge, interest, support, action. Action is that important end point. The cards let you pick and choose metrics but gives you a place to start and prioritize from.
Q&A
Q1) You have a full time person on social media – is that just monitoring or also creation?
A1) That person spends about 70% of time monitoring, 20% creating and 10% evaluating (others evaluate too). I got quotes from monitoring companies and they came back with a quote of £85k, I pay my full time intern a lot less. Now if you were Coca Cola it might be worthwhile – you might want someone in house as well but you could get the major metrics brought in for less than cost of employing the team you'd need.
Q2) MentionMapp looks pretty and you said you can get lost in it, which I can see, but do you have examples of how you've really used it to achieve something?
A2) Broadly we've used it to explore other people's networks. So you look up an influential person – someone we want to talk to or who we want to engage with. Perhaps we can look for a mutual link and that will let us follow that up [as you can in LinkedIn]. Have used it for speakers, for people not connected to us, and for finding people, what they are saying and finding out what they want to talk about or how to engage. It's an early warning way to find out about people.
Q3) As a business what is driving this as a strategy?
A3) We want authors to publish with us. We want to raise awareness of open access publishing. We present a different model. Open Access is free to browse and the author pays. We want to raise awareness of that model – we ask people where they find out about us and that social media discovery is often important. Authors pay to publish, they found us through Twitter – that's proof. How many is that the case for? A few but growing!
Q4) And on a personal level?
A4) I've been using these tools for years for corporate accounts etc. but I only stared my own personal Twitter account a few months ago – I'm using it to expand my knowledge and nework. Always amazing to meet someone after knowing them on Twitter/online.
And with that Katie thanks our speakers and we're off to network and drink wine (and in my case head off to a train fairly shortly).
A really interesting day and very reassuring to hear from others at similar places in terms of multiple presences, metrics, and strategy. Much to think on…